Rover's future product design thinking is embodied within the lines of the Rover TCV (Tourer Concept Vehicle), which forms one of the central attractions on the company's stand at the British International Motor Show. Painted in Monogram Nocturne Blue Supertallic – one of twenty exclusive colours available to all Rover and MG customers.
TCV is shown as an external full size model, with the ability to house ingenious interior. It has been created to show the company's styling and design vision for its new vehicles. Although this concept is innovative and free-thinking, it has been designed for genuine production feasibility.
Recent developments in world car markets reflect a growth in new categories of cars, such as MPVs, van-based estate cars and various 'cross-over' hybrid vehicles. The Rover TCV demonstrates a new way of combining luxury, style and driving enjoyment with exceptional practicality and adaptability.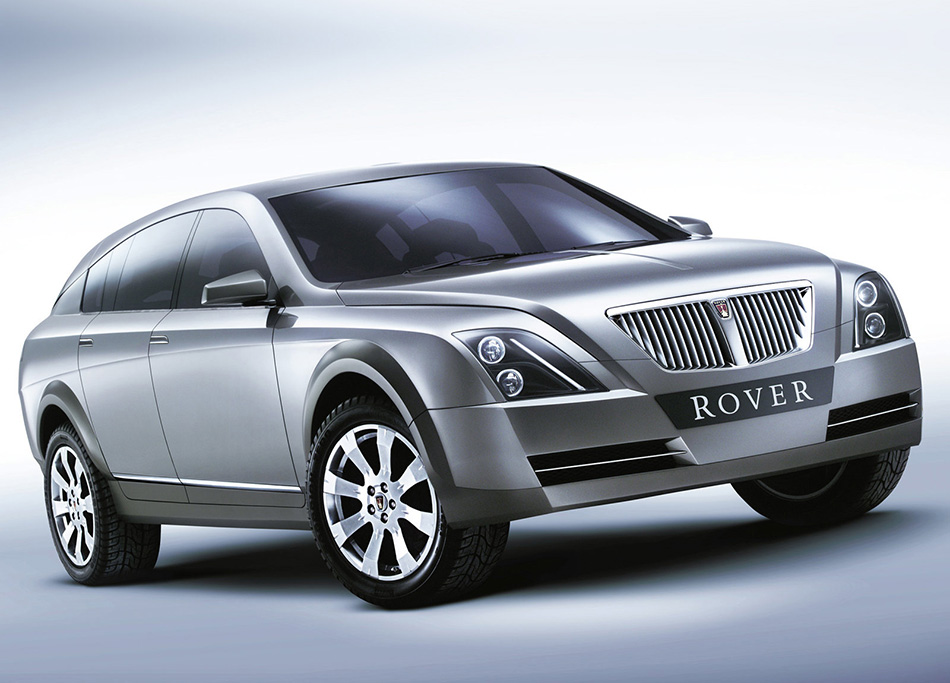 Summing up the TCV project, Rob Oldaker, MG Rover Group product development director, said: "This concept car gives a strong indication of the way that our Design team, headed by Peter Stevens, is developing a bold new personality for Rover. The TCV shows the kind of all-round versatility and luxury that we believe a Rover should offer. Judging by the response awarded the car in Geneva, we're most heartened by the positive reception TCV has produced."
As a starting point, the TCV fulfils the normal Tourer role - a stylish modern 'lifestyle' estate car with a roomy five-passenger cabin.
Key features include: A highly adaptable seating plan - the three rear seat squabs all fold individually to lie flush with the normal rear load floor, and the front passenger seat squab also folds to this plane. This allows several combinations of passengers and loads, and any folded seats can also be used in 'table-top' mode for business or leisure purposes. Very long items of up to 3.1 metres can be accommodated. The centre rear seat squab can be replaced with various 'slot-in' modules, including a child seat, an entertainment centre, a fridge/food warmer or a business desktop unit.
To cope with the practical side of life, an ingenious dual configuration for the rear loadspace area has been developed. In addition to a special hatch door hinged well forward to give excellent access to the loadspace, the lower bumper section also hinges open, revealing a large secure box-shaped underfloor stowage compartment for a host of associated items. Current and future developments in puncture management will render the spare wheels redundant.
For even greater versatility, the main load floor is designed so that it can be removed from the normal position and stowed on the floor of the lower compartment, thus creating an exceptionally deep cargo space with full-depth access from the rear. One packaging objective was to stow a normal front-loading washing machine in the upright position. Rover's rationale for this was not to create a dedicated washing machine 'delivery van', but to provide a universally recognisable demonstration of TCV's remarkable flexibility.
To help with the loading and removal of bulky and heavy items, the lower drop-down bumper has been engineered to form a flush loading platform when open. Having such a 'basement-level' load floor reduces physical effort and gives the lowest possible centre of gravity for the installed load, to minimise its effect on vehicle handling. Adding further to the outdoor lifestyle benefits of TCV, are the special longitudinal 'Alpine Light' windows set into the roof panel.
Source: Rover
Gallery:
Rover TCV Concept (2002)