Just a few weeks after the dealer premiere of the new VW Passat B8, air suspension specialists Streetec announced their air-ride system for the latest generation of Wolfburg's best-selling mid-sized model.
The ride and handling advantages conferred by the air suspension system should always be maximised by a set of light alloy wheels, and Streetec selected the OXIGIN Ox18 Concave design for their show car.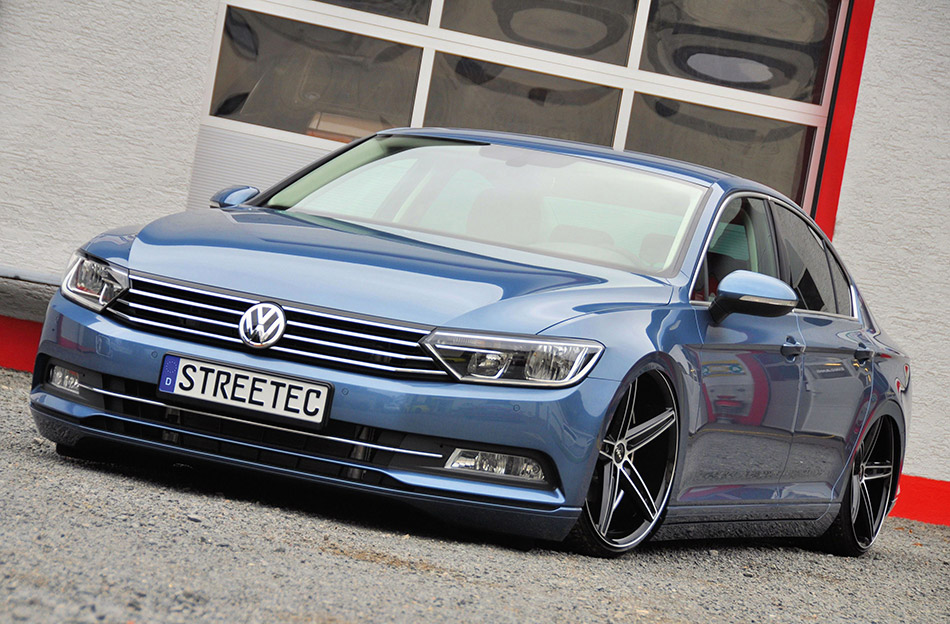 Like their phonetic namesake, these 9.0J x 20-inch concave shaped one-piece wheels in contrasting Black Full Polish style come like a breath of fresh air, wrapped in 245/30ZR20 Pirelli P Zero tyres.
Alternative finishes for the Ox18 Concave are Black, Black Full Polish Matt, Graphite Polish, Bright Chrome and Dark Chrome, eight Polished Colour variants and individual Bicolour finishes. Finally, five neon colours are available along with various finishes created in foil wrap. Sizes range from 7.5J x 17 to 11.5J x 22-inches.
Prices start at just 149 EUR incl. VAT.
Source: Oxigin
Gallery:
Oxigin Volkswagen Passat B8 (2015)