The two-door version in the 140-series, the Volvo 142, was introduced early in the summer of 1967 - in other words, less than a year after the 144.
This 2-door model had the same technical design as the 4-door model. The doors were naturally longer and the front backrests could be folded forward to make it easier to get into the rear seat.
One major difference between the 142 compared with the 144 was that the 2-door version only had two side windows, while the 144 had three.
The price of the Volvo 142 was slightly lower than for the corresponding 4-door model, and the car was also about 40 kg lighter.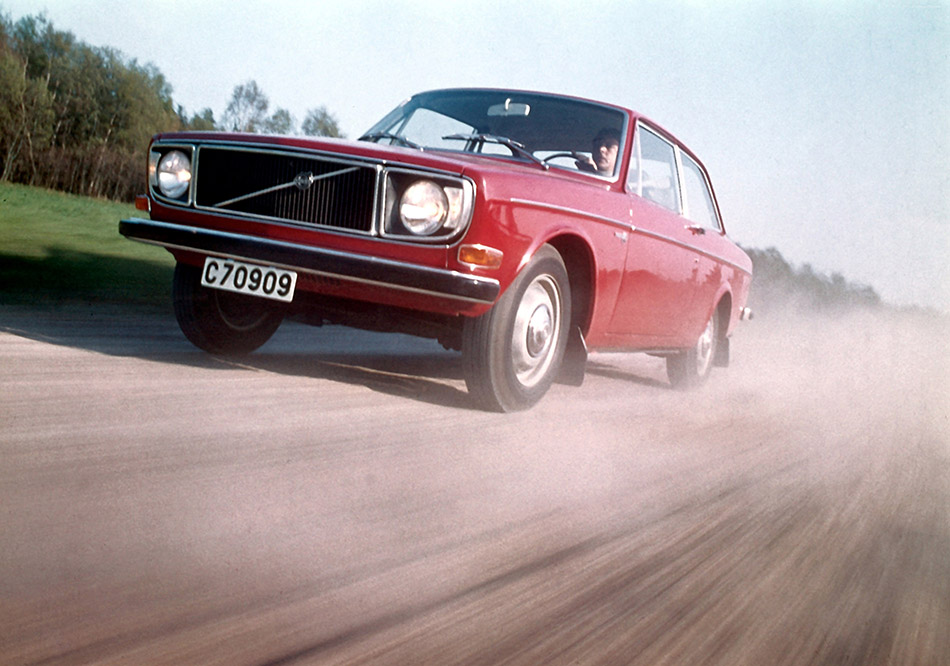 Model specifications
Model: 142
Produced: 412,986
Body: 2-door saloon
Engine: 4-cylinder, in-line, overhead valves, 1,778 cc, 84.14 x 80 mm, and 1,986 cc, 88.9x80 mm, in several power versions.
Transmission: 4-speed manual, 4-speed manual with electrical overdrive or 3-speed automatic.
Brakes: Hydraulic, disc brakes on all four wheels.
Dimensions: Overall length 464 cm, wheelbase 260 cm
Source: Volvo
Gallery:
Volvo 142 (1967)