In August 1966, Volvo presented a new 4-door car called the Volvo 144. It represented the start of an entirely new car series which, until 1974, accounted for Volvo's volume models.
The styling of the 144 was truly timeless and this is confirmed by the fact that the car, in further-developed form, was still being sold successfully in the early 1990s (the 240). The characteristic features of this car included the large glass areas and three side windows.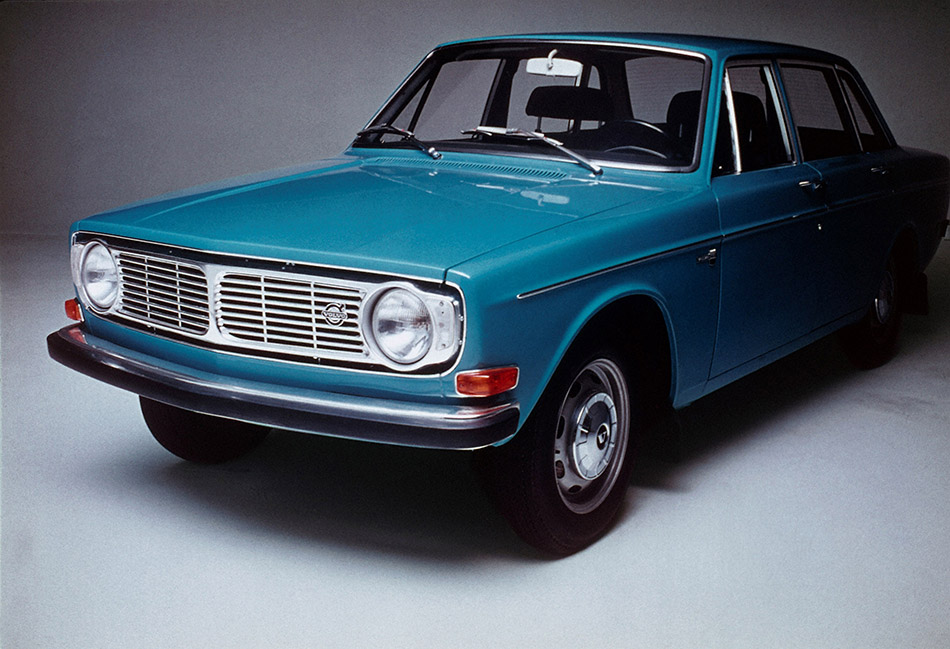 The 144 was a very spacious car with a large luggage compartment. The Volvo 144 also included many new safety features. In addition to the body with its energy-absorbing zones front and rear, there was a unique braking system in which each braking circuit handled three wheels. Disc brakes were used on all four wheels. The interior had no protruding parts and there were safety belts for the driver and front-seat passenger.
Model specifications
Model: 144
Produced: 523,808
Body: 4-door saloon.
Engine: 4-cylinder, in-line, overhead valves, 1,778 cc, 84.14 x 80 mm, 75 or 90 bhp and 1,986 cc, 88.9 x 80 mm, in several power versions.
Transmission: 4-speed manual, 4-speed manual with electrical overdrive or 3-speed automatic.
Brakes: Hydraulic, disc brakes on all four wheels.
Dimensions: Overall length 464 cm, wheelbase 260 cm
Source: Volvo
Gallery:
Volvo 144 (1966)