The Acura RSX Type-S takes performance to pulse-raising heights, with a 200-hp engine. To achieve this 40 horsepower boost, 3-rocker arms were used for both the intake and exhaust valves. But that's not the whole story. Unusually smooth and accurate, the new "intelligent" i-VTEC™ system accounts for much of the difference in performance in the Type-S. A higher redline, tougher engine components, a six-speed racing-inspired manual transmission, larger front brakes, and a firmer suspension all help ensure that this precision-crafted sports coupe is as well-rounded as it is extreme.
The RSX Type-S engine puts out 200 hp at 7400 rpm and reaches its peak torque of 142 lb.-ft. at 6,000 rpm. That works out to 100 horsepower per liter-one of the highest specific outputs of any production engine in the world. Even with all this power, the RSX Type-S still achieves an estimated EPA fuel economy of 24/31 mpg (city/highway). And the California Air Resources Board (CARB) has rated the RSX Type-S a LEV-II (Low Emission Vehicle II), by its standards for 2004.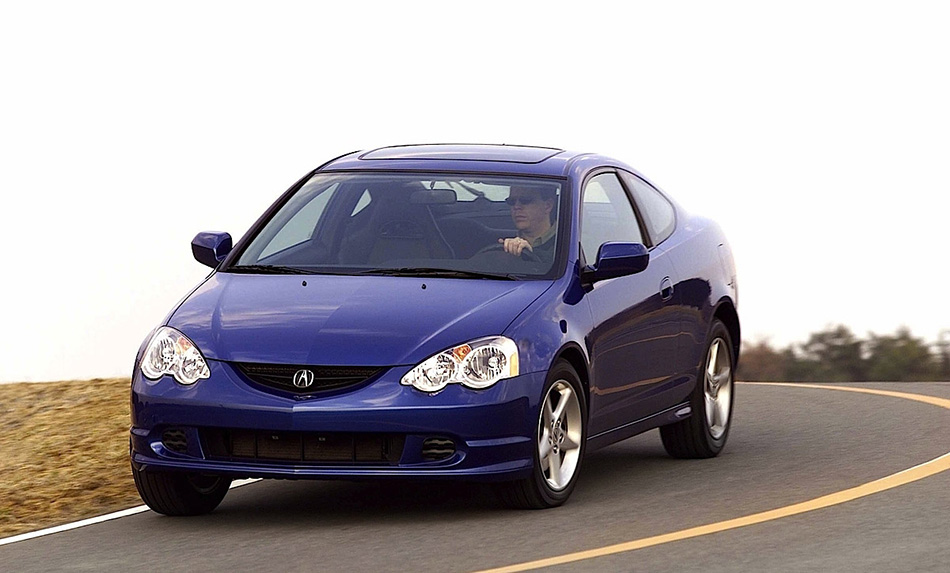 The RSX Type-S gets its higher output and torque from i-VTEC, the latest generation of Acura's Variable Valve Timing and Lift Electronic Control (VTEC™), which makes its debut in the RSX. As in the 160-hp RSX, the Type-S i-VTEC system uses Variable Timing Control (VTC) to adjust the phase of the intake camshaft, advancing or retarding cam timing, to keep power output smooth across the rpm spectrum.
In the Type-S, an exclusive 3-rocker-arm design for both intake and exhaust valves replaces the 2-rocker intake-only design of the 160-hp RSX, and helps you get incredible low-end torque and high-end power. With the aid of VTC, i-VTEC also makes the RSX Type-S respond quickly, while improving fuel economy and reducing exhaust emissions.
In the RSX Type-S powerplant, a short aluminum fixed-length, single-stage intake manifold replaces the dual-stage intake manifold of the 160-hp RSX. By making a rush of combustion-stoking air constantly available, the Type-S intake helps boost the engine's power output to its class-leading 200-horsepower apex as you rev toward 7,900 rpm .
Source: Acura
Gallery:
Acura RSX Type-S (2003)