Today shares of Arrinera Automotive Holding PLC based in London have been admitted to the GXG Market's First Quote trading segment. Arrinera Automotive Holding is the subsidiary of VENO S.A listed on NewConnect in Poland and also is the parent company of Arrinera Automotive S.A. located in Warsaw.
Arrinera Automotive S.A. gained recognition as the creator of the Arrinera Hussarya supercar. The main objective of the British company is the execution of the Arrinera Hussarya sales strategy on foreign markets i.e.: China, Middle East, Western Europe, and later in the United States. Serial assembly of the Hussarya will be carried out by SILS Centre Gliwice, a leading service provider for the automotive industry that possesses all the necessary certificates confirming the highest level of service as well as years of experience in cooperating with global car makers (e.g. Opel).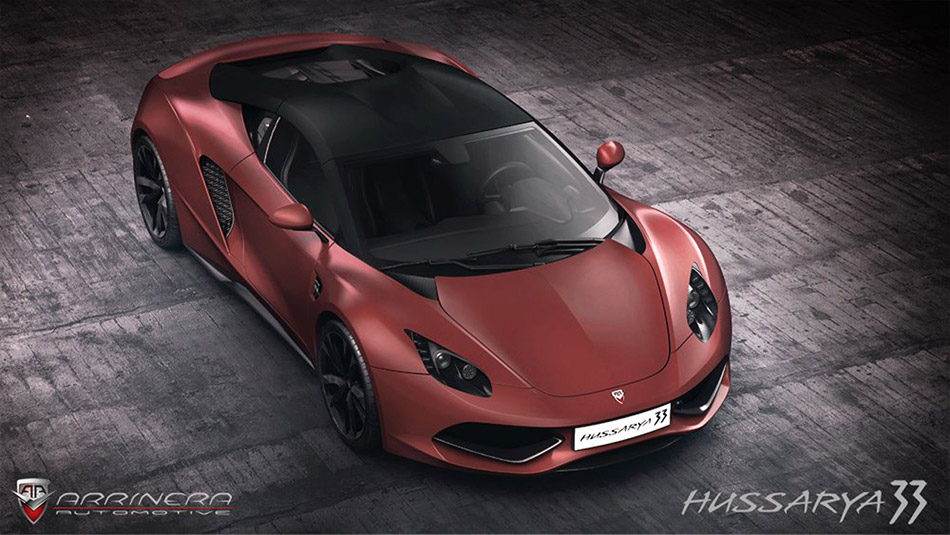 At the beginning of October 2013 in Motopark Ulez the Arrrinera Hussarya rolling chassis underwent extensive driving tests. Lee Noble, a famous British car designer and a member of the Arrinera Automotive SA supervisory board, personally participated in tests.
Currently Arrinera is putting the final touches on the bodywork and the passenger cabin. Tests of the complete supercar are scheduled for October 2014 and will take place on tracks both in Poland and the UK. The first model to go into production is 'Arrinera Hussarya 33' - the most prestigious and unique version of Hussarya that will be delivered only to 33 Customers worldwide. Specification: V8 engine with the capacity of 650 HP, acceleration to 100 km/h - 3.2 seconds, top speed - 340 km/h.
While the basic price for the Hussarya standard version will be set at approx. 160 000 EUR, Arrinera Hussarya 33 will be priced at 200 000 EUR. Arrinera Hussarya reservation will be deem granted upon payment of deposit. Start of the production is planned for late 2015.
Source: Arrinera Automotive