For any hard-core petrolhead who lives less than 90 km from the legendary Nürburgring Nordschleife, a full season ticket for this holy place is an essential fact of life.
However, for maximum enjoyment of the Nordschleife you need to own an effective track weapon. Christian Kreher, the owner of KBR Motorsport, a small, but highly regarded tuning company, has just such a track tool based on a 2013 BMW M3 E92, which he regularly brings to the 'Ring. Apart from its sheer fun factor, this Clubsport conversion also serves as perfect proof of KBR Motorsport's capabilities.
Getting the M3 Coupe to this point required a total strip down, which saw the whole interior gutted. As the primary mission was weight saving, the seats, trim and cladding and sound insulation were all removed from both the cabin and the boot.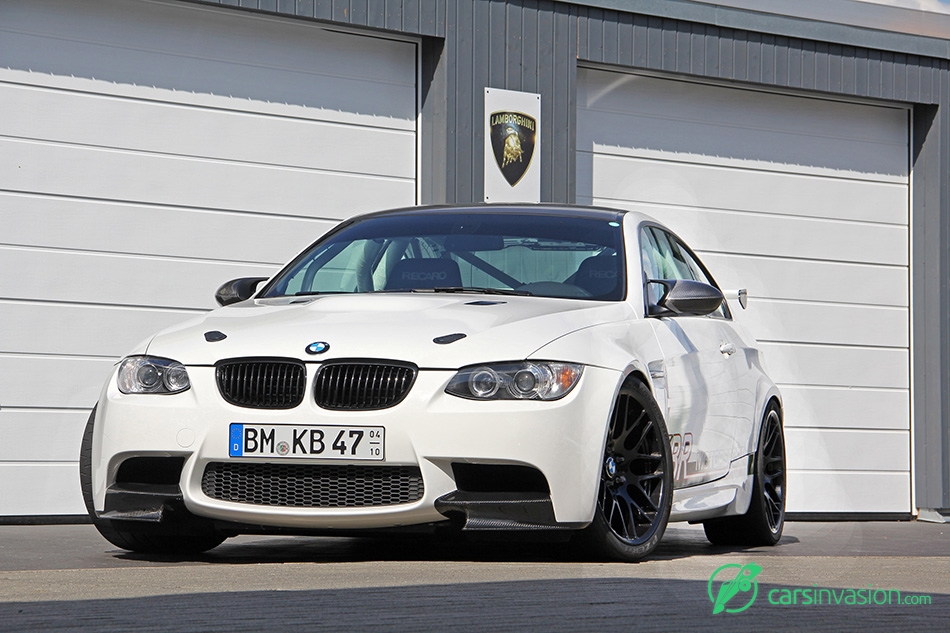 KBR then painted the interior in body colour and bolted in a full roll cage, first painted white to match the rest of the car. New door and rear trim panels made from carbon-fibre completed the lightweight re-trim of the shell.
Driver and passenger are held securely in the Recaro Profi SPG motorsport seats by 4-point Schroth race harnesses. To avoid scratching the immaculate paint of the footwells, KBR mounted alloy checker plate panels on the floor for protection.
KBR chose KW's Clubsport coil-over suspension system with adjustable top mounts, and dialled it in to perfection. With a long track record of supplying winning VLN teams, KW have vast experience with Nürburgring set-ups, so if you want to be fast on the 'Ring, KW is the default suspension choice.
High strength and low unsprung weight are prominent features of the 9.5x19 inch, BBS Competition wheels used on each corner of this car and shod with 265/30ZR19 Pirelli Trofeo rubber. To facilitate faster wheel changes, KBR's technicians swapped the bolt arrangement on the hubs for studs. The uprated brake system uses Endless discs and brake pads.
For speed add lightness. But adding power as well does no harm, and KBR increased the output of the M3's 4.0-litre V8 engine to 450 hp with 440 Nm of torque, achieved through re-mapping the engine ECU.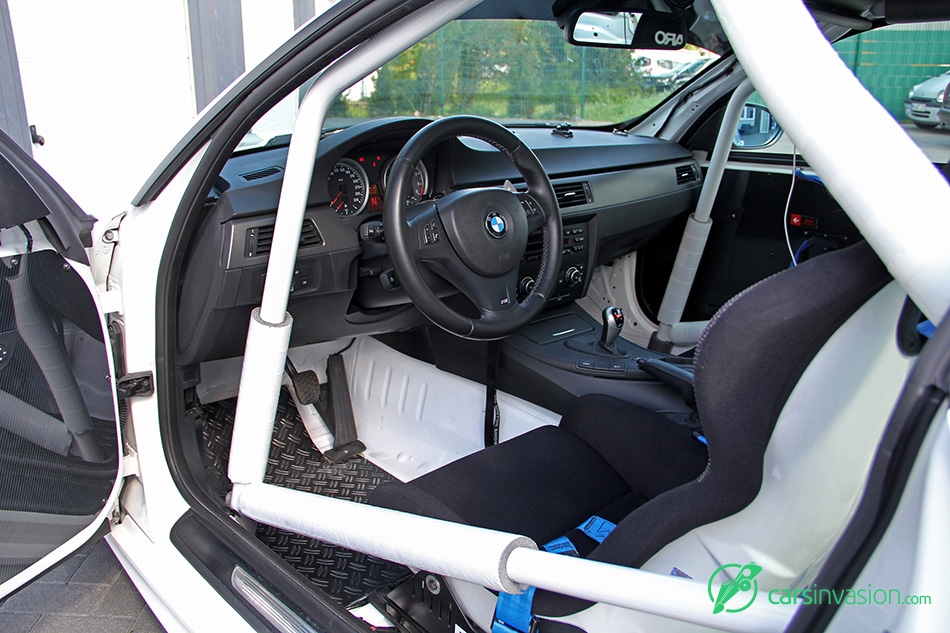 The transmission software was also revised to optimise shifting with the uprated engine, and a device to improve the e-gas throttle response was installed. A GT4-spec oil cooler system was added, and a vent provided for the servo oil tank, which now has an additional reservoir.
The exhaust system backpressure is lowered by removal of the primary catalytic converters and the modified rear silencer, while exhaust gas pulses are evened out using an in-house developed X-Pipe. Further modifications to extract more power will be added in due course.
Visually, the M3 remains fairly close to production configuration apart from the addition of carbon-fibre parts like the front splitter, mirrors and Clubsport rear wing.
Source: KBR
Gallery:
KBR BMW M3 E92 Clubsport (2015)