That it is possible to transform a retro-look US car into a (thoroughly positively meant) "exotic vehicle" only by wrapping has been proven without any doubts by HplusB-Design in Monheim on Rhine by tuning this presented here Chrysler 300C CRD Touring in SRT design. For the very enthusiastic Rhinelanders, car wrapping, window tinting, car tuning and advertising techniques are daily bread.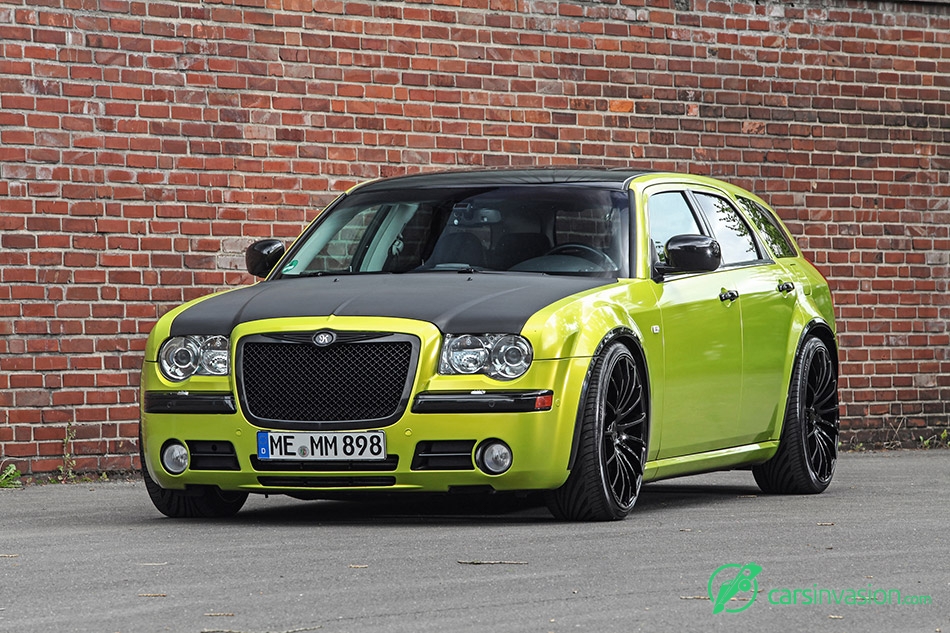 The foil used for wrapping the Chrysler is named Electric Lime and comes from Arlon, helping the originally somewhat cumbersome appearing station wagon of the upper middle class to become some more "viperous". By the way, the special model in SRT design shows some optic elements of the sportive SRT8 version – a. o. bonnet in black foil carbon. It is really amazing, what kind of effect can have the changed by HplusB-Design car coloring!
 
But the team around Michael HIBGEN and Patrick BARTH was not satisfied only by wrapping the vehicle. Also the equipped by 217 serial HP (= 160 kW) engine was put on the right way by software optimization, installing a big charge air cooler and gear release (unlocking the gear lock of 600 Nm ex-factory). The final result is that now, thanks to HplusB-Design, measured on roll 283.4 HP (= 208 kW) and 648 Nm of maximal torque are on disposition. Surely, the custom-made by FG-Motorsport axle back exhaust is anything else than innocent in this kind of power upgrade.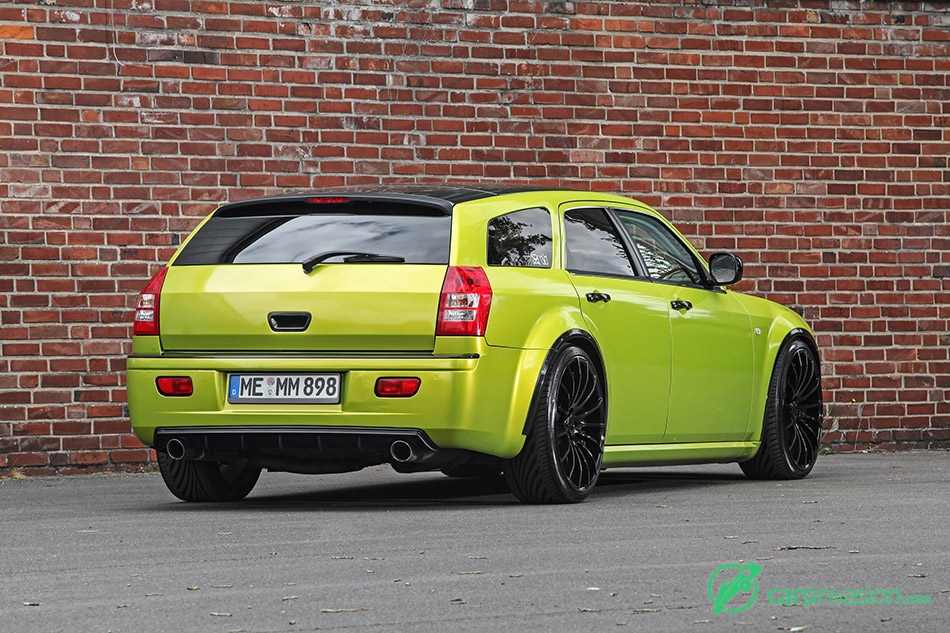 Furthermore, there have been installed KW variant 1 coilovers. The wheel-tire-combination consists in Tomason TN1 rims in 10 x 22 inch with 265/30x22 rubbers all around, 40 mm adapter plates on front axle and 50 mm discs on rear. Actually, the demounting of the soot particle filters, which means software deactivation, control and regular spf-outburn, and the installation of a carbon fiber airbox are in progress. All that aims to the noble objective to crack the 300 HP limits …
Source: HplusB-Design
Gallery:
HplusB Chrysler 300C CRD Touring (2015)