An outstanding car calls for an outstanding ambassador. And so CITROËN has once again called on the services of the master of suspense for the launch of the new limited edition model, the DS3 Dark Rose. Produced in just 350 units, the Dark Rose limited edition is available on the DS3 and DS3 Cabrio.
The customised version features two-tone Perla Nera black and Shark grey body paint along with a fuchsia pink roof and wing mirror housings – and a black canvas roof for the Cabrio model. Dark Rose models also come with a host of customised touches, including a gradated pink effect on the front and rear wings, side mouldings with DS graphics featuring a Dark Rose logo, and a fuchsia "3" in the DS3 emblem on the tailgate.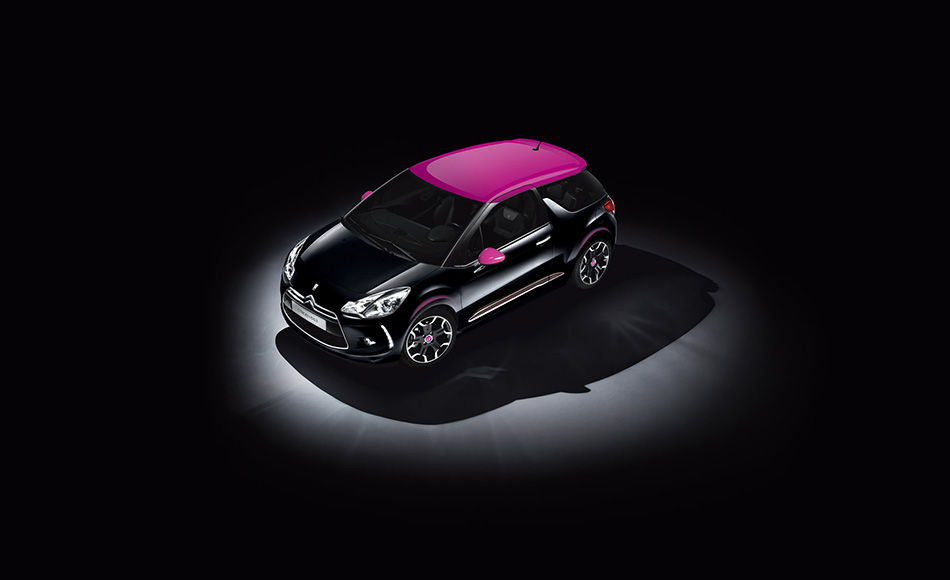 The DS3 Dark Rose is also entirely customised inside. The steering wheel and door sills are graced with a Dark Rose logo, the central console features a pink-surrounded DS logo, and the Nappa leather headrests are enlivened with fuchsia overstitching. For the DS3 Dark Rose limited edition advertising film, CITROËN has once again called on Alfred Hitchcock, the "face" of the brand's DS3 Série Noire campaign in 2011.
In the new film, reprising the opening sequence of the famous Alfred Hitchcock Presents TV show that ran from 1955 to 1965 in the USA, the legendary director talks and sings about the "vie en rose" inspired by the DS3 Dark Rose limited edition. Available starting at €20,250 (including VAT), the DS3 Dark Rose limited edition continues the success story of the DS3, which has sold in over 280,000 units since launch in 2010.
Source: Citroen