The Rolls Royce is untouchable, or is it? German refiner DMC Luxury is now offering a breathtaking styling program for the Rolls Royce Ghost, and dares to go the path that only a few have walked. The result is a package of significant appearance, with style and noblesse, called "IMPERATORE".
The name, italian for emperor, gives us a first taste of how bold the refined car is going to come along. But is that really necessary, is a normal Rolls Royce not unique enough to stand out? Indeed the british company has sold it's Ghost, aka the Baby Rolls, so well, that it can be nearly called a car for the masses (of rich). Some cities like Los Angeles, Hong Kong and Tokio have so many Ghosts, that aftermarket components are actually welcomed by the mainly younger owners.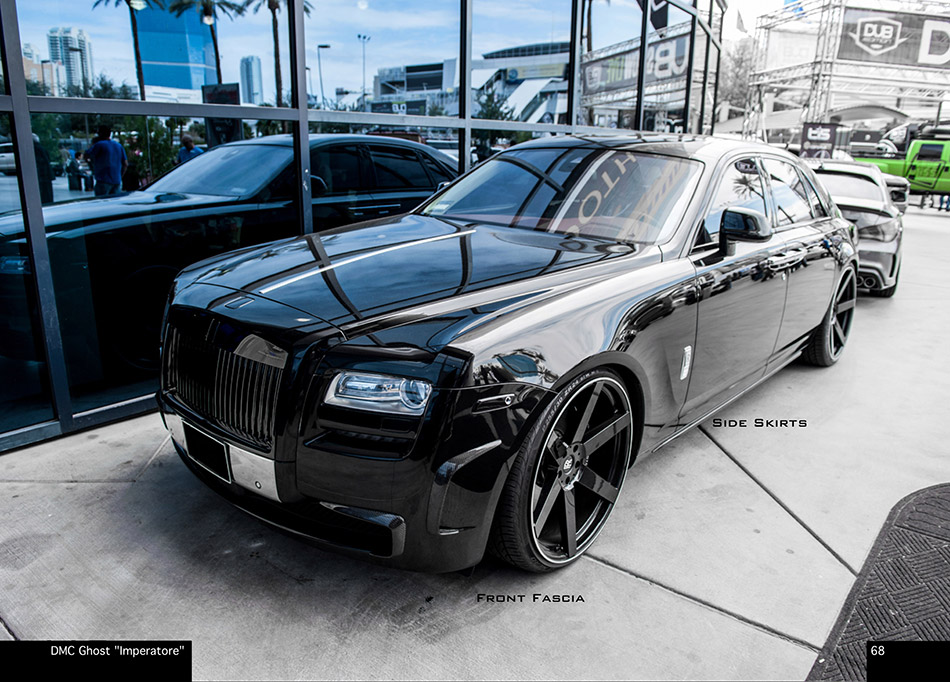 The trick was not to over-do it, let's not forget it's still a Rolls Royce we're talking about here, and DMC seems to have done the job right: Additional trims on the front fascia present a subtle start in making the car look out among others. The sides feature a straight lined skirt that stays in line with the original design, continuing the idea of under-presence. The rear however features a new trunk spoiler, a rear trim and an under diffuser which adds an aggressive touch to the royal car, but in a gentleman way.
Grand is also the performance package which features a revised ECU and high performance exhaust system. Thanks to these modifications, the twin turbo V12 can now produce an additional 70 PS and 80 Nm. On the German Autobahn this enables you you travel at an increased top-speed of 295 KM/H, and the 0 to 100 is done in 4.5 seconds.
The body package and performance kit is supported by new wheels as well. The diamond forged rims carry the Rolls Royce on 22" sizes and Pirelli tyres.
As for the interior, the client's requests dictate a fully custom list of possibilities. Italian leathers, rare materials like Sting Ray and trims of carbon fiber can be applied on any location as each individual sees fit.
Source: DMC Luxury
Gallery:
DMC Rolls Royce Ghost IMPERATORE (2013)