This model, with a dry weight of 1100 kilos, was developed by the Corse Clienti Department in Maranello, in collaboration with Michelotto Automobili to compete in the N-GT class. It makes use of recent evolutions successfully race tested on the 360 GT, with a sequential six speed gearchange and a further improved Magneti Marelli electronics package.
The aerodynamics are substantially different to the 360 GT, given that the 360 GTC has been newly homologated by FIA/ACO from the Challenge Stradale, taking up from its basic elements: front bumper, side skirts, engine cover and double rear end. Wind tunnel research has led to a new system for the rear wing, with a notable improvement in vertical downforce.
The performance of the 90 degree V8 3586.2cc engine has been improved in terms of consumption and power, putting out 445 horsepower at 8750 rpm.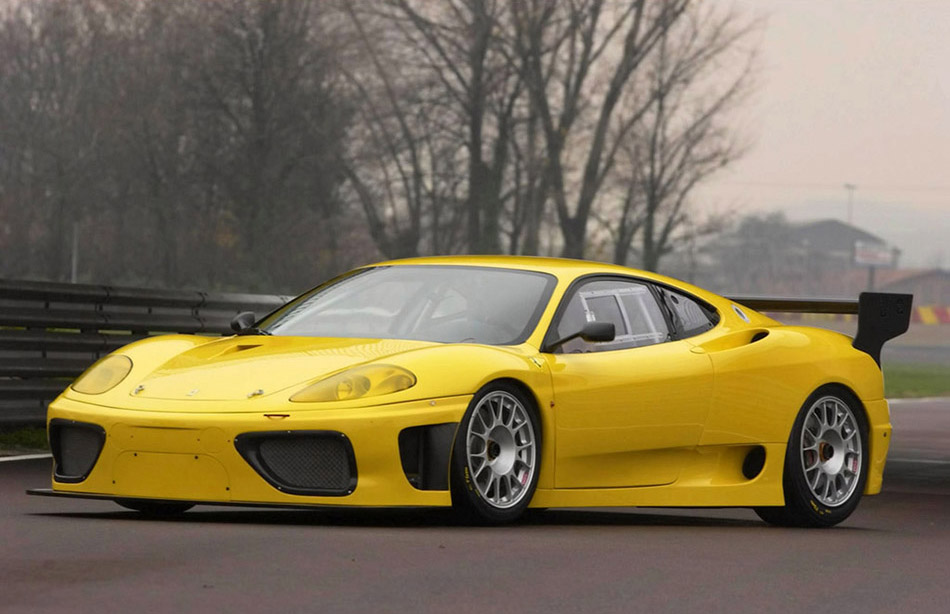 Source: Ferrari
Gallery:
Ferrari 360 GTC (2004)