The Ford AU Falcon was a full-size family car, manufactured by the Ford Motor Company of Australia between September 1998 and September 2002. The AU sported a radically different design that was dubbed "New Edge", to attract the younger generation with its "out there" looks. Other changes included a 35 kg (77 lb) reduction in weight for the base car, 17.5% stiffer bodyshell, and an 8% improvement in fuel consumption.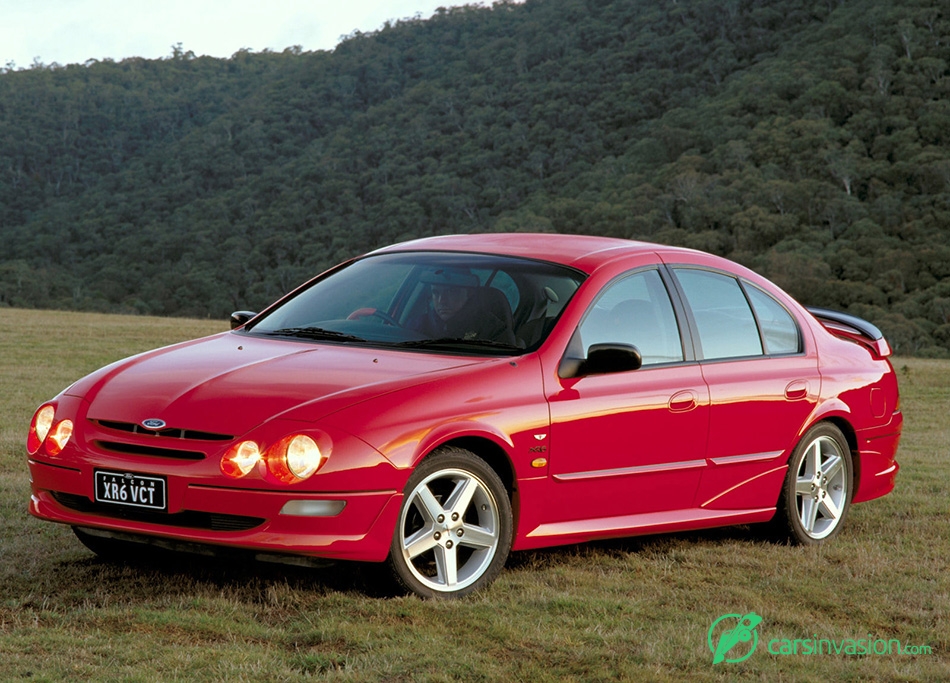 The AU Falcon was developed after considering proposals to replace the Falcon platform with one derived from an overseas model, such as the American Ford Taurus, European Ford Scorpio, or the Japanese Mazda 929. These were eliminated in favour of a substantial redesign of the Australian platform, due to concerns about towing, interior size, and local employment. Design started in 1994 and the program cost 700 million Australian Dollars before product launch. It was launched under the slogan You've come a long way baby. The AU featured Ford's New Edge design style, and an optional IRS, for the first time on a Falcon. The IRS was a double wishbone design on an isolated subframe, standard fitment on the XR6 VCT, XR8 and Fairmont Ghia, and was an option on most other sedan models (although not with limited slip differential - this combination was reserved for IRS XR models).
Sales of the AU did not match those of the previous model, the EL Falcon , partly due to a lack of enthusiasm by customers for the New Edge styling, alteration of fleet sale pricing, and the long term decline in the market for large cars.
Source: Wikipedia
Gallery:
Ford AU Falcon XR6 VCT (1998)