The original Ford Focus took its eventual name from a Ghia concept car which was shown at the Geneva Motor Show in 1991. Certain elements of the design had been seen even earlier in prototypes used by Ford to demonstrate forthcoming safety features, such as the eye-level rear lighting clusters. Initial spy photographs of the car seen in 1995 showed a continuation of Ford's New Edge styling philosophy, first seen in the Ford Ka in 1996, and Ford Cougar in 1998.
The decision to call the new car the Ford Focus was made in early 1998, as Ford's overheads had been planning to keep the Escort nameplate for its new generation of small family cars.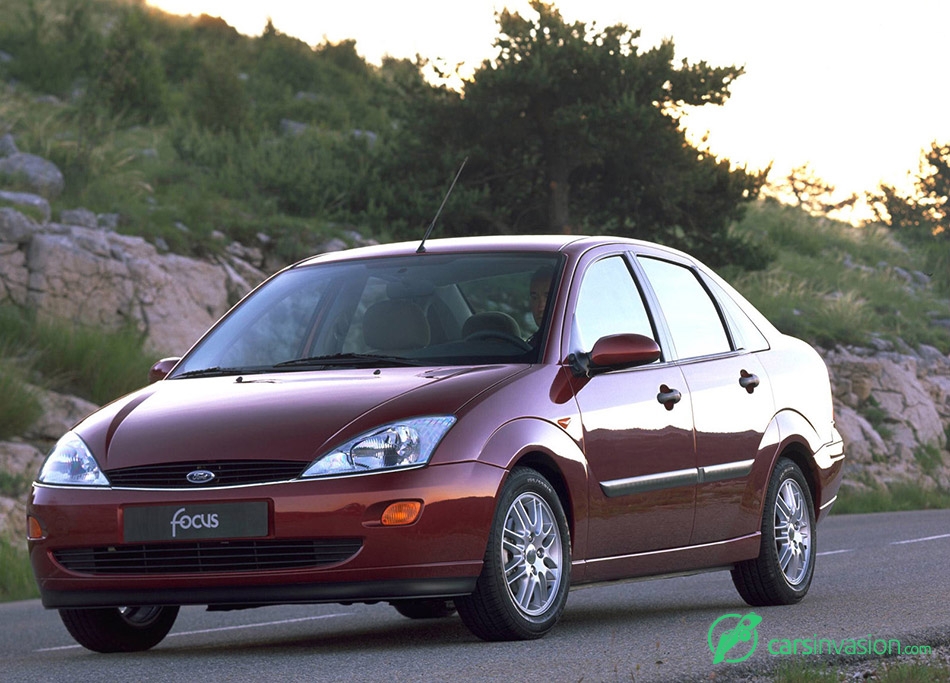 The interior of the car was also radically styled featuring many curves and sweeping lines.
Ford Focus also introduced high specification components. The car featured a highly sophisticated fully independent multi-link rear suspension (dubbed "Control Blade") which was derived from the system used on the Ford Mondeo estate and was intended to give the car class-leading handling and ride. Although fully independent multi-link rear suspension is costly, Ford managed to design and produce the suspension in an ingenious and cost effective way by using pressed metal techniques. Until then a high proportion of other cars in the class had used Twist-beam rear suspensions, or other beam type suspensions.
Engines
Petrol engines available were the well-proven 1.8 L and 2.0 L Zetec-E units from the Ford Mondeo and 1.4 L and 1.6 L versions of the Zetec-SE units found in the Ford Fiesta and Ford Puma. The ST170 and RS performance models used modified versions of the 2.0 L Zetec-E. Originally, the only diesel engine available was the Endura TDDI (a development of the old Deutz-designed motor which Ford had been using since the 1980s). This was replaced in 2002 by the Duratorq TDCI.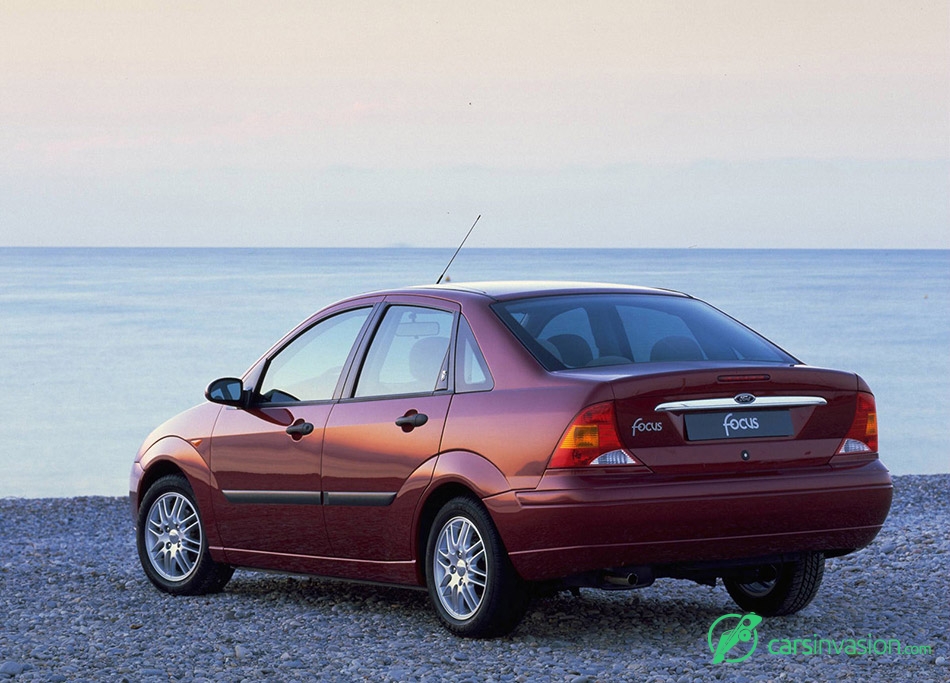 Safety
The Ford Focus Mk 1 received 4 out of 5 stars for occupant safety, and 2 out of 4 stars for pedestrian safety in its EuroNCAP tests (69% frontal, 83% side, 28% pedestrian). In Australia, the 2002-2005 Ford Focus was assessed in the Used Car Safety Ratings 2006 as providing "average" protection for its occupants in the event of a crash.
Manufacturing
The Ford Focus Mk 1 was produced in factories in: Saarlouis, Germany; Valencia, Spain; Santa Rosa, Philippines; Pacheco, Argentina; Chungli, Taiwan; Chongqing, China and Vsevolozhsk, Russia.
Source: Wikipedia
Gallery:
Ford Focus Sedan (1998)