Nissan has revealed the first details of a head-turning hatchback concept which previews the company's next generation compact car, a mainstream B-segment contender to be sold alongside the Micra city car and innovative JUKE B-segment crossover.
Called INVITATION, the dynamic concept shows some of the innovation and excitement promised for the new model, which is due to be launched in Europe from 2013.
Design dynamism
INVITATION is an energetic design, bringing fresh style, innovation and excitement to the mainstream market. The clean fluidity of the silhouette hints at its dynamic potential and showcases class-leading aerodynamics for enhanced efficiency.
The side of the car is dominated by a distinctive character line, namely the 'Squash Line', which adds a powerful dynamism to its profile with distinctive sculpted front and rear design giving INVITATION a confident stance.
Inside, a refreshingly open cabin combines practicality and modernity with impressive levels of quality and purposeful technology features.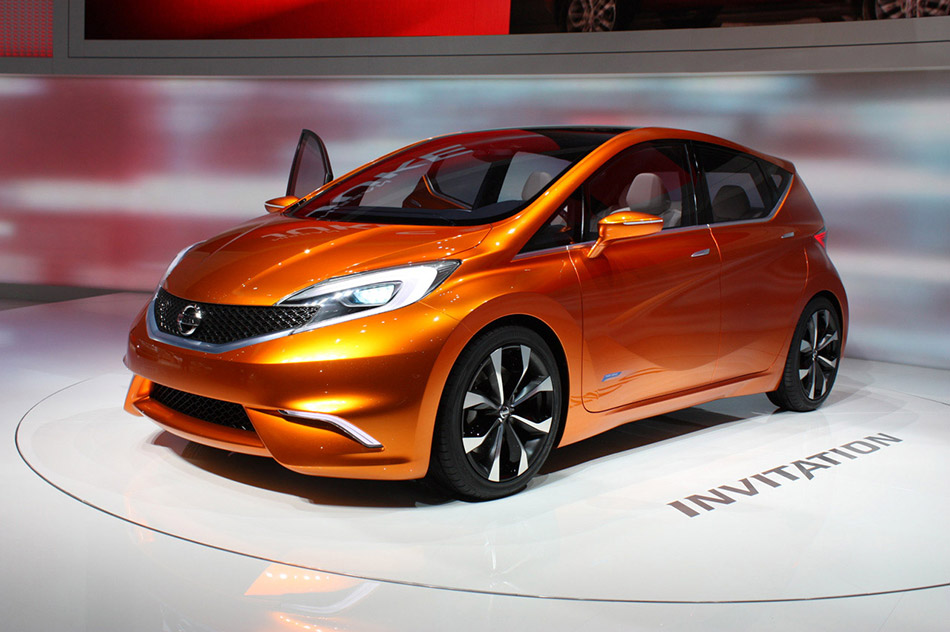 François Bancon, Deputy Division General Manager of Product Strategy and Product Planning Division, said: "The name we have given to this concept is self-explanatory... the key benefit of this compact car is to be inviting.
"It is inviting thanks to its sensuous exterior design and generous and comfortable interior space, cleverly packaged within compact overall dimensions. It is Nissan's invitation to buyers in the compact hatchback segment."
Class-leading performance and efficiency
Combining advanced engine technology, Nissan's acclaimed lightweight platform and an aerodynamically efficient body mean INVITATION achieves class-leading levels of fuel efficiency and emissions. Nissan is aiming for an ultra-low CO2 emission target of under 100g/km for the best model and with all versions eligible to wear Nissan's PURE DRIVE badge.
At the same time, responsive agile handling will ensure that when it comes to driving dynamics, INVITATION will compete with the top performers in the segment.
Like the new Micra, INVITATION uses Nissan's new light-weight V-platform, which has been engineered to deliver optimum rigidity for excellent handling characteristics coupled with a refined ride, but at the lowest possible weight for enhanced performance, strong fuel efficiency and low emissions.
The suspension layout sees an independent front end by MacPherson struts with coil springs and a compact torsion beam rear axle designed to minimise intrusion into the luggage area. Both suspension systems are mounted on sub frames to help isolate road noise, vibration and harshness. INVITATION's has overall dimensions of 4150mm in length, 1740 mm in width and it's 1470mm tall
Advanced safety technology
But INVITATION is more than just a great looking car that's fun and frugal to drive. The concept packs some of the most advanced technology ever seen in the B-segment, all of which is designed to help drivers to be safe..
Among the features is Nissan's advanced Around View Monitor (AVM) safety technology - seen for the first time on a B segment car - which makes reversing and parallel parking as stress-free as possible. In addition, INVITATION also incorporates Nissan Safety Shield Technologies, which interact with the driving environment keeping the driver aware of what is happening around the car.
Conclusion
INVITATION's combination of energetic exterior style, thoughtful interior, advanced safety features and class-leading emissions, fuel economy and dynamic performance demonstrates Nissan's commitment to offering innovation and excitement to all car buyers, no matter what type of car they are looking to buy.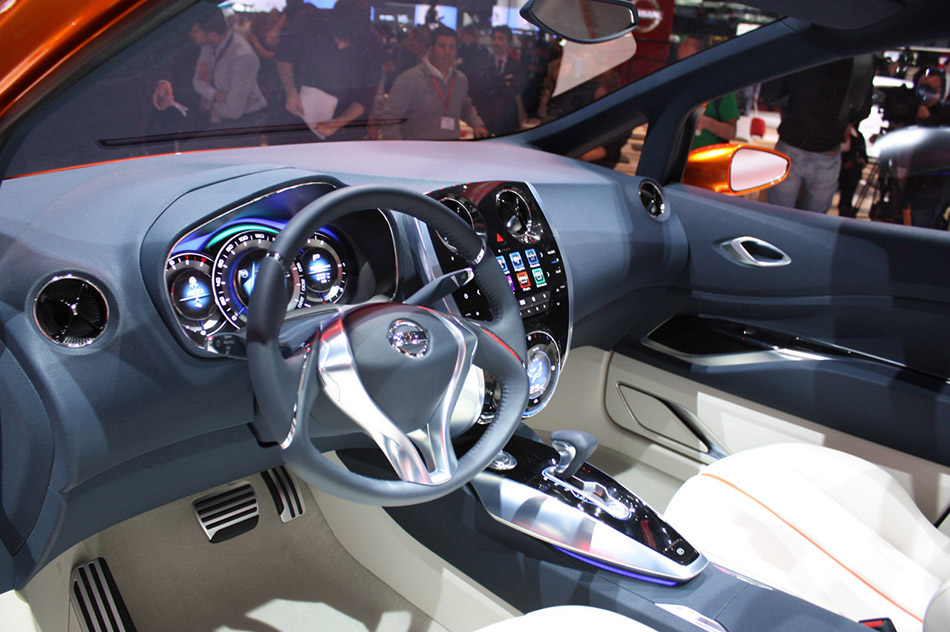 Paul Willcox, Senior Vice President Sales and Marketing in Europe, said: "Nissan has always been a key player in the B-segment and INVITATION shows the depth of our commitment to the small car market. The production version of INVITATION will offer buyers a superb combination of advanced technology, driving excitement and practicality in a compact package."
Source: Nissan
Gallery:
Nissan Invitation Concept (2013)