Hot on the heels of its return to the V8 Supercar winners circle Ford has given its road-going equivalent - the XR8 Falcon - a performance boost by adding a 220kW powerplant to what many consider the most sophisticated locally produced chassis.
"Our XR8 customers have had more power on their shopping lists for quite a while," says Performance Car Marketing Manager, Rick Nayler. "When you combine the 220kW 5.0 litre V8 with the dynamics of the Falcon chassis and a very sophisticated IRS system you've got a pretty impressive piece of machinery."
The engine produces 220kW of power at 5250rpm and 435Nm of torque at 4000rpm. The additional 20kW comes from modifications to the cylinder head, a larger throttle body, matched ported inlet manifold and a revised camshaft.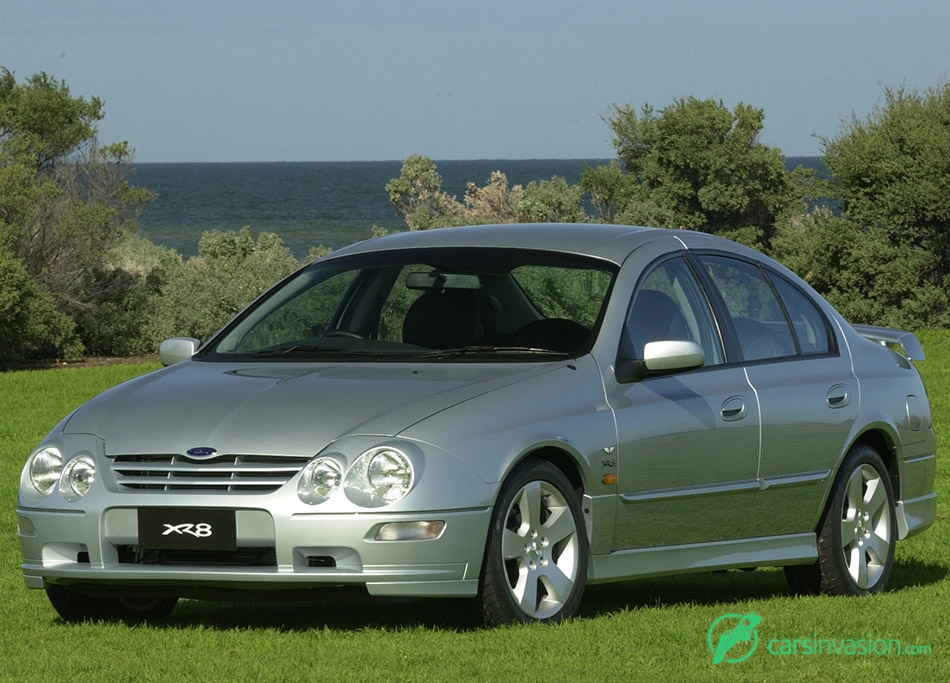 Rubber, Skirts and Scalps
On top of the XR8 engine power increase, 17" alloy wheels and P235/45 ZR tyres, as per the XR8, are now standard on the VCT-equipped XR6. All XR models now come standard with sporty side skirts and painted rear vision mirror covers.
Bells and Whistles
As well as a new powerplant the XR8 boasts an impressive range of standard features. These include: a limited slip differential, body coloured rear spoiler, power windows, cruise control, air-conditioning and a 100 watt audio system with an in-dash, six-stack CD player.
Options Aplenty
XR owners have the ability to customise their cars with a wide range of factory fitted options. These include: leather seats, a Momo steering wheel and gearshift, an aggressive body styling kit, a thumping 250 watt premium sound system and a premium brake package which includes larger diameter front discs and calipers.
Recommended Retail Price
The 220kw XR8 recommended retail price remains unchanged from pre-upgrade models, the manual will retail for $45,828 and the automatic version $46,548.
Source: Ford
Gallery:
Ford Falcon XR8 (2001)