The stunning new Boss 260 V8 engine in the Ford BA Falcon XR8 is the first salvo in a new barrage of high output engines developed by Ford Australia's performance partner - Ford Performance Vehicles.
"The new engine is not only unique in the Ford world, but is built here in Australia - starting from just bare blocks and heads," said Ford Performance Vehicles Managing Director, David Flint.
"We have maintained and built upon the standard previously set by Tickford to produce a premium performance engine that specifically meets Australian requirements.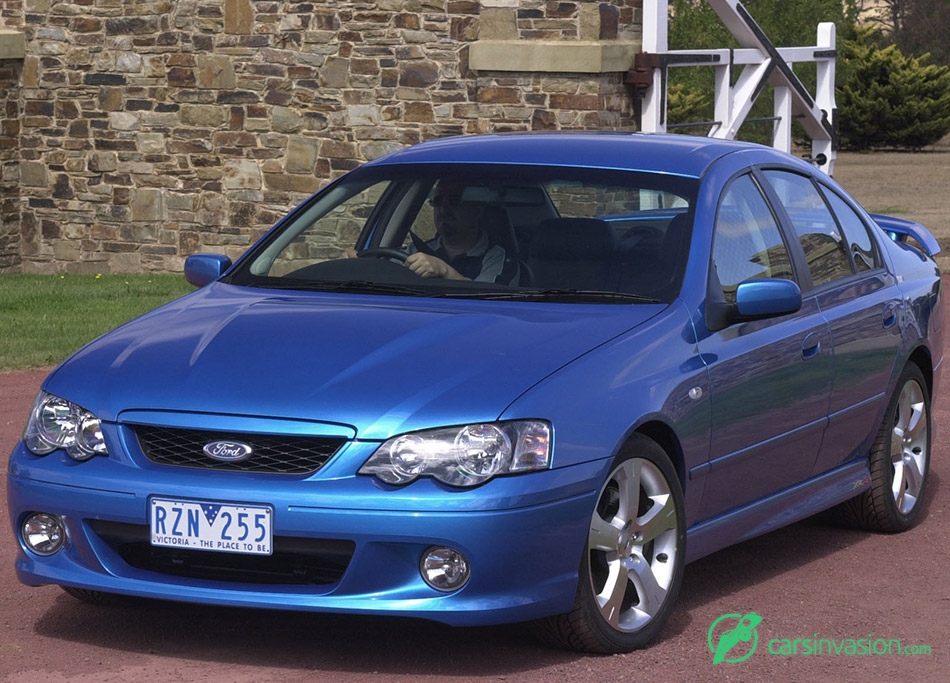 It is the first V8 engine ever offered in an Australian model with quad overhead camshafts and 32 valves, an advanced specification more than capable of writing a new chapter in the Boss and the GT legends.
The Ford BA Falcon XR8 - like its GT sibling due later this year - boasts a specific Boss power bulge bonnet that is factory-styled, tooled and stamped as a single steel panel.
This ensures that the engine's position in the engine bay and vital performance equipment are not dictated by low bonnet height. It also helps generate the required ground clearance for the sump and allows additional airflow around the engine bay.
The original and the new
The 260kW version of the new Boss engine starts with the rigid cast-iron block and high torque of Ford's proven 5.4-litre V8, with forged steel crankshaft and cross-bolted main bearing caps as manufactured by Ford in Windsor, Ontario. The block is from the same all new V8 engine family that powers the BA Falcon range.
The very latest development of the Cobra R alloy cylinder heads, with twin overhead camshafts, four valves per cylinder and high performance alloy inlet manifold, are the 21st century equivalent of the Cleveland heads. They are added to the latest version of the 5.4-litre block to create a new Boss that is even more formidable than the original.
The original Trans-Am race-bred Boss 302 featured an aluminium high-rise manifold, four barrel carburettor, 4-bolt centre main bearing caps, forged crankshaft and special pistons. It delivered 215 kW (290 bhp) at 5800 rpm on a compression ratio of 10.5:1.
The new Boss 260 delivers 260 kW (350 bhp) at 5250 rpm and 500 Nm at 4250 rpm.
Source: Ford
Gallery:
Ford BA Falcon XR8 (2002)