Launched in October 2000, the Mondeo Mk III was considerably larger than its predecessor, but is still based on the Mk I's floorpan and running gear. Although Ford abandoned its New Edge design theme for the Mondeo Mk III, it still borrowed some styling cues from the Focus Mk I, giving it an overall effect which many critics felt was more restrained and mature than the Focus if much less distinctive. Two of the old car's biggest weaknesses, the modest rear legroom and uncompetitive diesel version were addressed by a longer wheelbase and the new "Duratorq" diesel engine.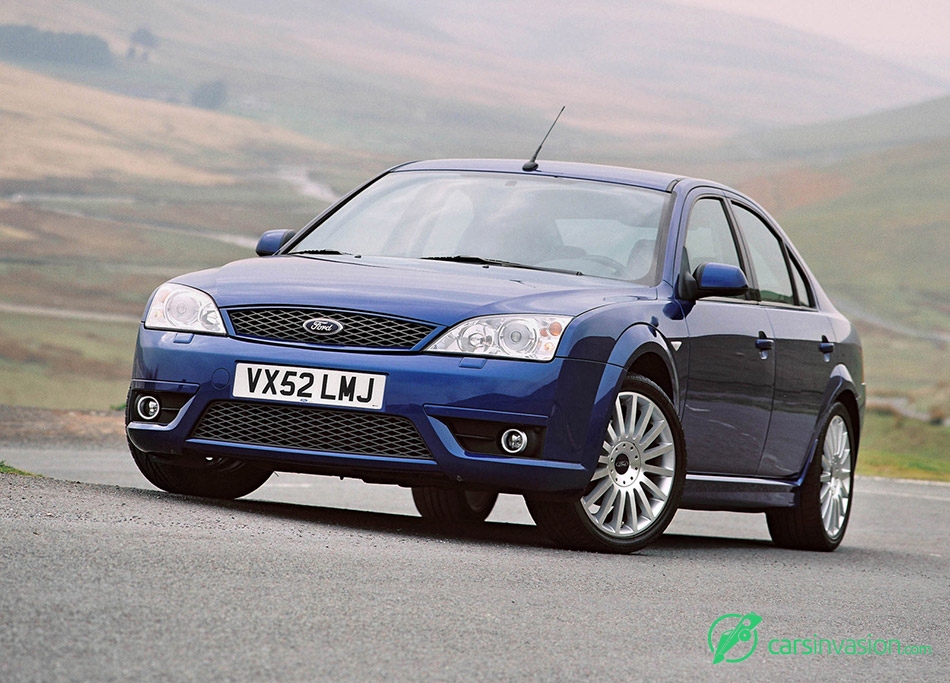 Following the standard setting interior of the Volkswagen Passat Mk IV in 1996, Ford paid a great deal of attention to the Mk III's interior and was the first mainstream manufacturer to react to the new standard set by Volkswagen. Ford dispensed with the rounded American style interior of the Mk I and developed a more sober 'Germanic' design which not only seemed more sophisticated but, more importantly, was of a higher quality due to the use of more expensive materials and was much nicer than any German manufacurer had to offer.
As with its predecessor, passive safety was a major selling point of the 2000 Mondeo. With an even stronger bodyshell, Ford introduced its so-called "Intelligent Protection System" (IPS), which used an "intelligent" array of sensors based on a neural network to decide the best combination of safety devices (traditional front passenger airbags, side airbags and curtain airbags) to deploy for a given crash situation. To enhance active safety, all models were fitted with anti-lock brakes and electronic brake distribution, with electronic stability program (ESP) available as an option.
Source: Wikipedia
Gallery:
Ford Mondeo ST220 (2002)