Ford took the aero styling to its conclusion for 1997 with an extremely round nose on the new F-series. The "Super Duty" F series did not yet exist, so an F-250 was offered which was an F-150 with heavier duty axles and suspension, along with odd 7 lug wheels. With the arrival of the Super Duty, this F-250 "light duty" was offered as the "7700" package for the F-150 (noted on the tailgate emblem).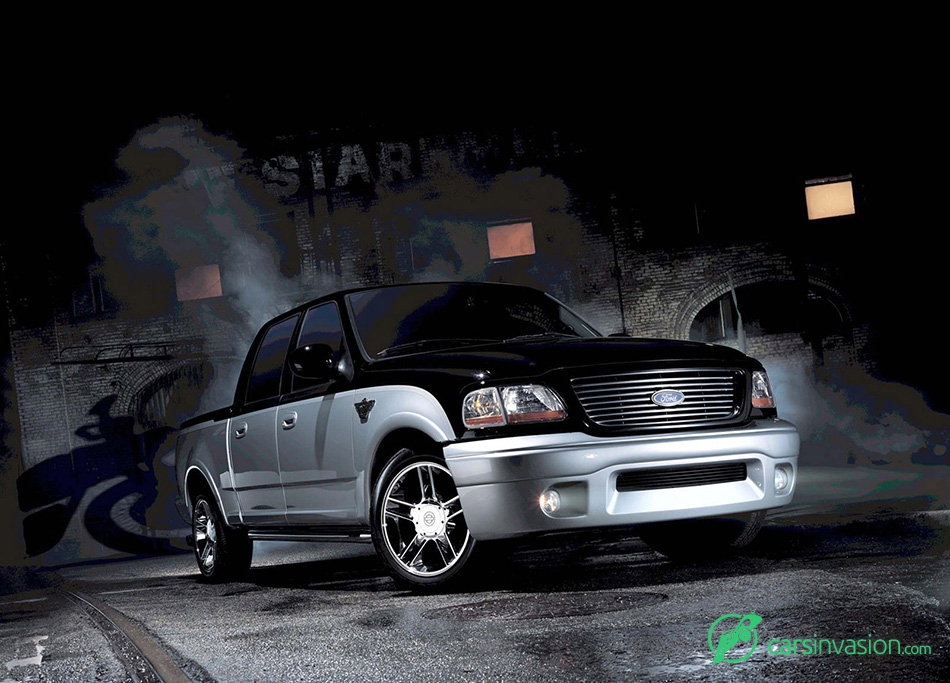 A wide variety of body options were available: regular cab and SuperCab, standard or flareside boxes, and short and long beds. A new Lightning was introduced in 1999, and Harley-Davidson and King Ranch versions were also created. In 2001 the SuperCrew cab was introduced.
The super-duty F-250 and F-350 were retained on the old chassis until 1999.
Sales of the F-150 surged in the tenth generation to 750,000 to over 900,000 in 2001 as the General Motors and Dodge products lagged. Ford's sales dropped, however, for the final years of this generation as the redesigned Dodge trucks were released.
The F-150 was Motor Trend magazine's Truck of the Year for 1997.
Source: Wikipedia
Gallery:
Ford F-150 Harley-Davidson (2003)