The Ford Explorer is a mid-size sport utility vehicle sold mostly in North America built by the Ford Motor Company since 1990 and still in production as of 2006. It is manufactured in Louisville, Kentucky (it was also assembled in Hazelwood, Missouri until the plant closed on March 10, 2006). It has been the best-selling vehicle mid-size SUV in the United States each year since its introduction, and is one of the vehicles instrumental in turning the SUV from a special-interest vehicle into one of the most popular vehicle types on the road. The Explorer has also been involved in controversy, after a spate of fatal rollover accidents involving Explorers fitted with Firestone tires. Most of the time, the Explorer had competed with the Nissan Pathfinder and the Toyota 4Runner. Both two-door Explorer Sport and four-door models of Explorer have been sold. Part-time four wheel drive is an available option, and since 1995 this has been a 'shift on the fly' system with full protection against being engaged at too high a speed.
A specially modified Special Service Vehicle version is also available from Ford Fleet for law enforcement.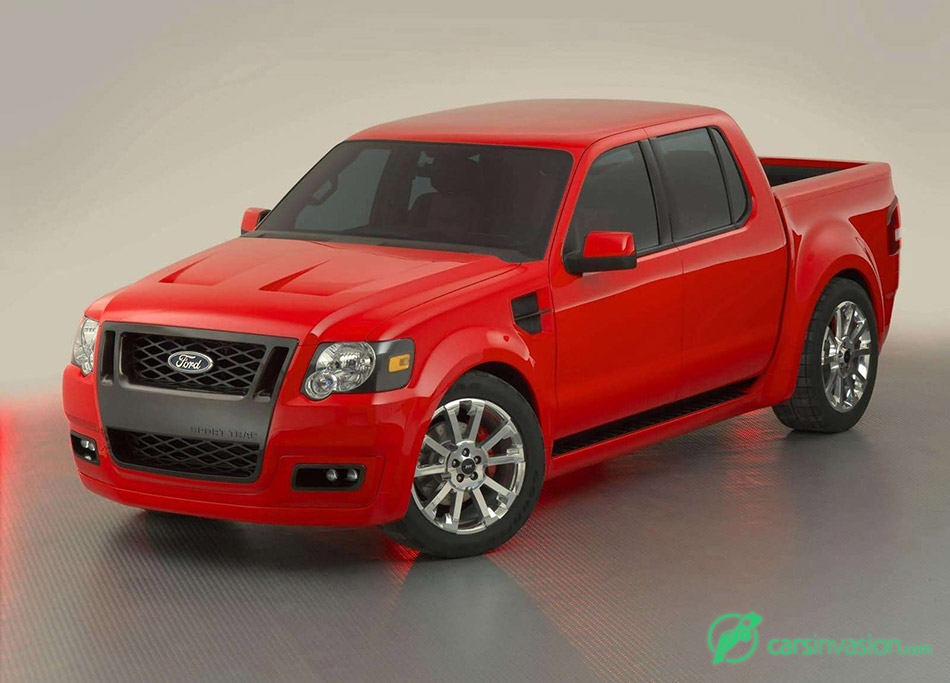 2006
The Explorer and Mountaineer are updated for 2006 on a new frame, produced by Magna International rather than Tower Automotive. It was upsized, because the Ford Freestyle slotted between the Escape and the Explorer for 2005. Along with this new, stronger base are a new interior, redesigned rear suspension, and power-folding 3rd-row seats. A tire-pressure monitoring system and electronic stability control will be standard. Power running boards (like those on the Lincoln Navigator) that retract when the vehicle is in motion are an option. However, unlike previous Explorers, there will be no right-hand drive version engineered. Ford Australia has a capable local equivalent instead, being the Australian designed and developed Ford Territory. The new Explorer is marketed in Japan in a left-hand drive configuration, as LHD vehicles are considered prestigious there.
A 210 hp (157 kW) 4.0 L V6 will be the base engine, with the 292 hp (218 kW) 24-valve V8 taken from the Mustang as the top choice. A six-speed automatic transmission is available with this engine as well.
The Explorer was nominated for the North American Truck of the Year award for 2006.
A new Sport Trac was added to the Explorer line in early 2006 for the 2007 model year. Unlike its predecessor, sold through 2005, it will feature the V8 engine as an option, and will be based on the new, larger Explorer platform. AdvanceTrac® with Roll Stability Control™ will be standard in the Sport Trac.
Source: Wikipedia
Gallery:
Ford SVT Explorer Sport Trac Adrenalin (2006)