The leading European tuner of American automobiles has developed a body-component program that is as striking as it is aerodynamically efficient.
The geigercars.de front apron was designed to be simply exchanged for the production bumper, thanks to its excellent precise fit and the retention of the original mounting points. The large oval-shaped air inlet provides ample supply of cooling air for radiator, oil cooler and the air conditioning system. The lateral openings are designed to optimize the flow of cooling air to the front brakes. The integrated front spoiler reduces aerodynamic lift on the front axle.
The geigercars.de rear apron was also designed to simply replace its production counterpart. Its upper end features a longer separation edge, which in combination with the diffuser integrated into the lower part reduces lift on the rear axle. In addition the geigercars.de rear apron lends the Corvette an even more striking rear appearance.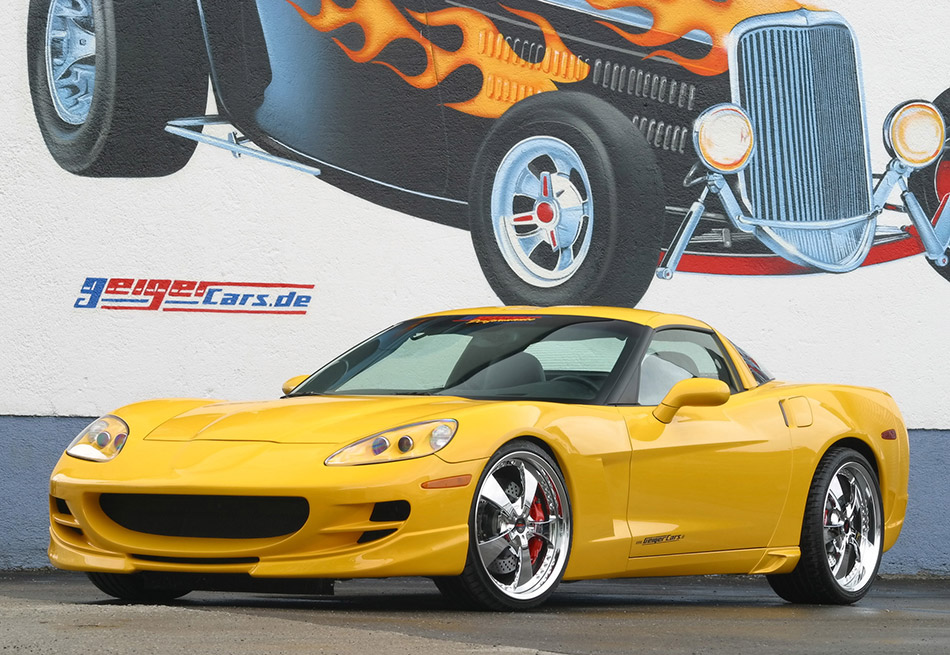 The geigercars.de sill edges are available in two versions with or without additional air ducts for improved cooling of the rear brakes.
Also part of the new outfit is the geigercars.de high-performance exhaust system, which is available in various versions. The lineup ranges from a sport rear muffler with four 110-millimeter tailpipes to an entirely new exhaust system with additional high-performance manifold and metal catalysts.
Source: GeigerCars
Gallery:
GeigerCars Corvette C6 Custom Designer Suit (2006)