The Excursion was the largest SUV in the Ford Motor Company lineup for the model years 2000-2005. Based on the Super Duty pickup truck platform, it offered large V8 (gasoline and diesel) and V10 (gasoline) engines, and seating for up to 9 passengers. It was designed to slot above the Ford Expedition and Ford Explorer in the company's SUV lineup. The Excursion was designed to be classified as a heavy-duty vehicle, as for commercial or rural use, which exempted the vehicle from CAFE fuel economy regulations. The last Excursion was produced on September 30, 2005, at Ford's Louisville plant. Production was cancelled after sales slumped below targets.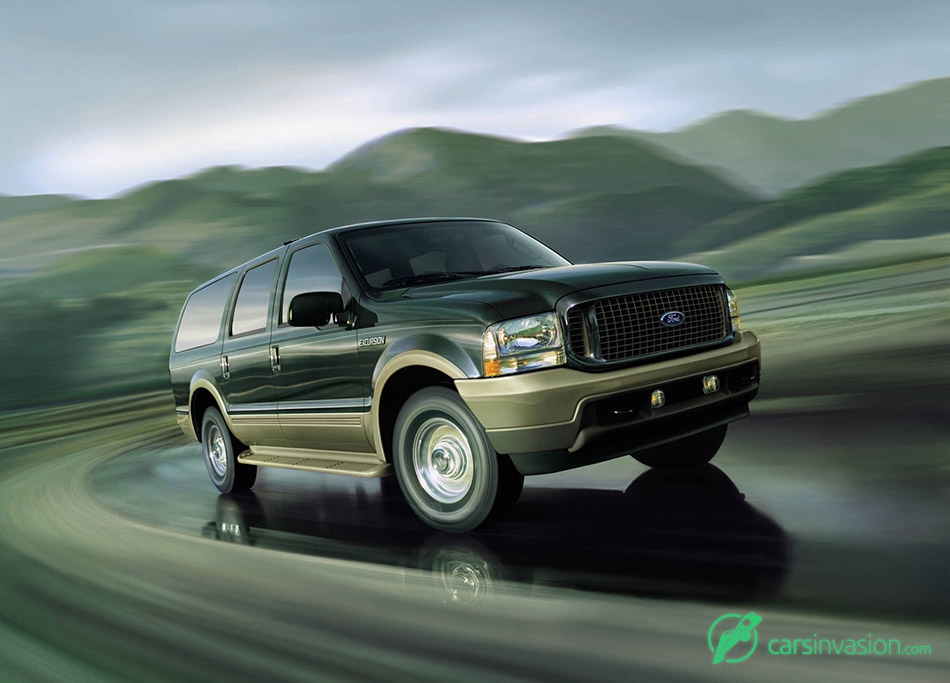 Introduced in 2000, it was initially criticized for being too large to fit in most home garages. It was longer than the Chevrolet Suburban & GMC Yukon XL, its chief competitors. Opponents also complained about its large weight, and poor fuel economy. Sales were initially good, but slowed as gasoline prices rose. In 2003, the 7.3 L Powerstroke diesel was replaced with a more powerful, and yet more fuel efficient 6.0 L Powerstroke diesel. Industry insiders expected Ford to stop producing the Excursion, but sales continued through the 2005 model year, and production of the Excursion finally ended in September 2005. It was not external criticism that killed the Excursion - rather Ford needed to free up capacity at the Louisville plant that produces the Super Duty pickup trucks. A more fuel efficient, extended-length Expedition, named the Expedition EL, is scheduled to replace the Excursion in the company's lineup for the 2007 model year. The 2007 Lincoln Navigator L will also be based on the same platform as the Expedition EL.
A 4-speed automatic transmission was standard, with a 5-speed automatic introduced in 2003. 2003 also saw the availability of an upmarket Eddie Bauer trim line. The grille was updated for 2005.
The truck uses code U4 in the 5th and 6th positions of the VIN.
Source: Wikipedia
Gallery:
Ford Excursion (2003)