Holden went back to the future when it restored Holden's very first concept car – the 1969 Holden Hurricane.
The futuristic research vehicle, once described as an experiment "to study design trend, propulsion systems and other long range developments", was restored to its former glory in 2011 as a labour of love by a dedicated group of Holden designers and engineers.
Code named RD 001; the Hurricane is a mid-engined, rear-wheel drive, two-seater sports car which incorporates a remarkable array of innovative features and technology, much of it way ahead of its time.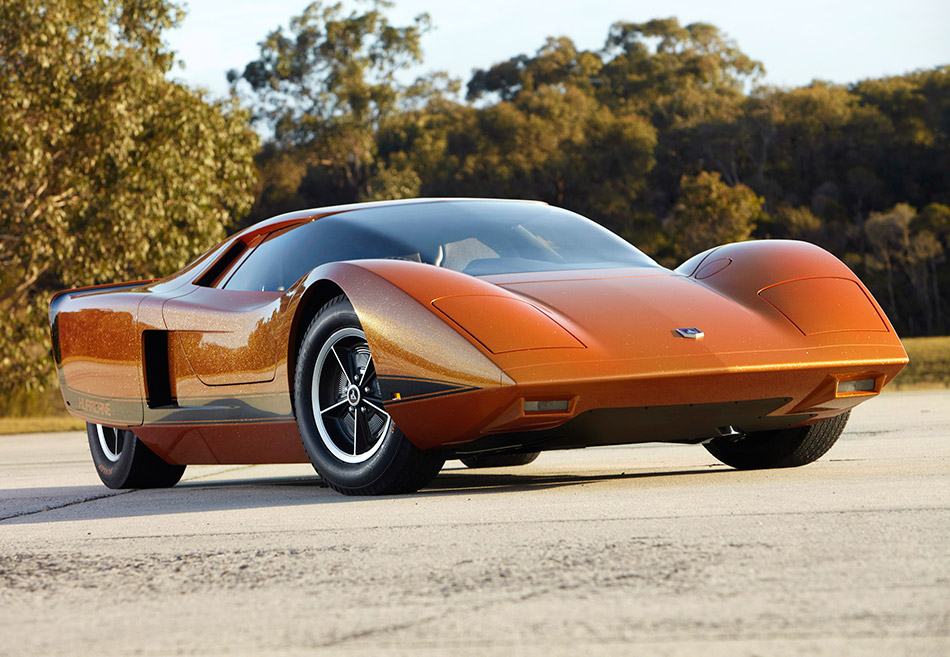 Features such as electronic digital instrument displays, station-seeking radio, automatic temperature control air conditioning, rear vision camera and an automated route finder were all showcased in this ground-breaking vehicle 42 years ago.  Many of these technologies have only recently made their way into mass production, demonstrating Holden's remarkable foresight into both design and engineering technology.
The Hurricane stole headlines and dropped jaws nationwide when it debuted at the 1969 Melbourne Motor Show and it continues to impress and build Holden's global reputation for envisioning and executing world-class concept vehicles.
Now in its 14th year, Meguiar's MotorEx is heralded as the largest and most prestigious motoring enthusiast event of its kind in Australia.  The event, which is held on Saturday 19th and Sunday 20th July at Melbourne Showgrounds, will feature over 400 vehicles including custom, performance and collectable vehicles.
Source: Holden
Gallery:
Holden Hurricane Concept (1969)