Honda Motor Co. Ltd. announced plans to begin sales on Friday, October 26, 2007, in Japan of the all-new, completely redesigned Honda Fit. The Fit has gained popularity as a small car that features outstanding packaging, excellent fuel economy and advanced styling.
The second-generation Fit was developed following the tradition of Honda's man maximum, machine minimum concept with the goal of creating the ideal small car for a new age. To provide values which exceed customer expectations for a small car and to set a new benchmark in the highly competitive small car segment, packaging, utility and driving performance have been further advanced with the all-new Honda Fit.
The packaging of the new Fit is based on Honda's innovative center tank layout. with a longer wheelbase and wider track for enhanced interior space and practicality, combined with the small-car maneuverability of a 4.7-meter minimum turning radius. The front pillar has been moved forward to create a spacious interior, while the exterior boasts exhilarating styling. An ingenious interior layout helped create a comfortable cabin with space equivalent to a mid-sized sedan. The new Honda Fit's practicality has also been enhanced with four-mode "Ultra Seat" and three-mode "Ultra Luggage" storage spaces.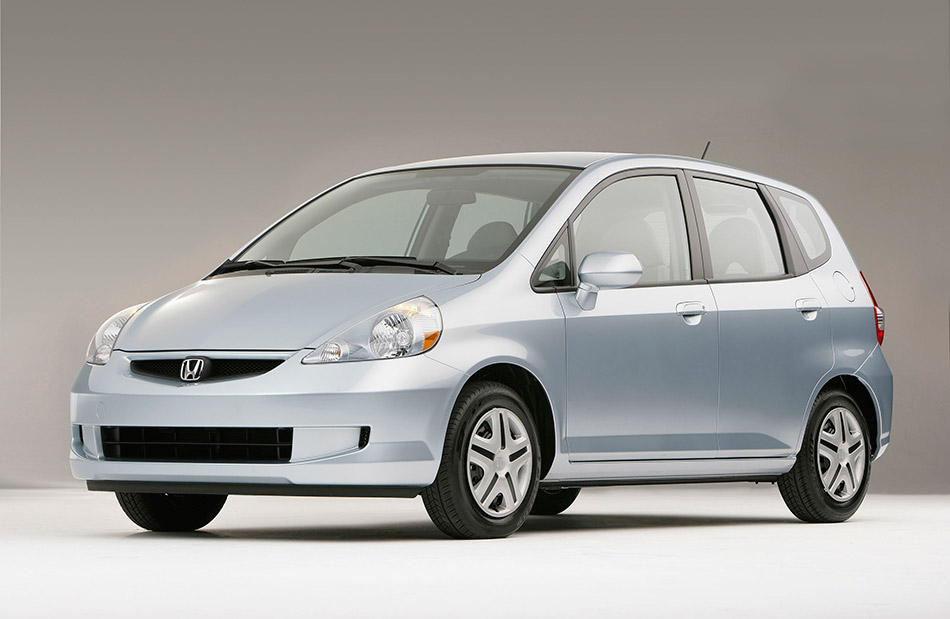 The new Honda Fit's dynamic performance is made possible by a newly developed 1.3-liter i-VTHC engine that delivers maximum output of 73kW (100 PS). Combined with a continuously variable transmission (CVT) and newly developed torque converter, the engine provides enjoyable driving and class-leading 24 km/l fuel economy. The body rigidity and crash safety performance were also enhanced while maintaining weight equivalent to the previous model. Moreover, the newly designed chassis also helps achieve superior comfort and steady handling.
Newly added to the Honda Fit lineup is a Road Sailing (RS) version which highlights a sportier and sophisticated character with a newly developed 1.5-liter i-VTEC engine and a specially designed suspension with enhanced styling and a richer feel.
Honda Fit was first introduced in Japan in June 2001. It is now being produced in six factories in five countries and sold in approximately 115 countries around the world, with cumulative sales of more than two million units.
Source: Honda
Gallery:
Honda Fit (2008)