The Exige S Roadster, which was previewed in pre-production trim at last year's Geneva Salon, will be available in the United Kingdom at a starting price of £52,900 (including VAT), in the rest of Europe at €55,378 (excluding local taxes), and in Japan, from ¥8,500,000 (including taxes). In all three cases, pricing is exactly the same as the Exige S coupe.
In the UK, the Exige S Roadster is £6,788 more expensive than the new 311hp (315PS) Porsche Boxster S.
Lotus said the Roadster model completes the Exige lineup that also includes the Exige S, Exige Cup and Exige Cup R models.
Weighing in at 1,166 kg (2,570 lbs), the Exige S Roadster is 10kg (22 pounds) lighter than the Exige S hard-top, with which it shares its 3.5-liter supercharged V6 producing 345hp (350PS) at 7,000 rpm and 295 lb-ft (400Nm) at 4,500 rpm, paired to 6 speed close ratio manual.
Despite being slightly lighter, the Roadster completes the 0-60mph (96km/h) sprint in exactly the same time as the coupe at 3.8 seconds, while it has a restricted top speed of 145 mph (233 km/h) compared to the hard-top's unrestricted 170mph (274km/h).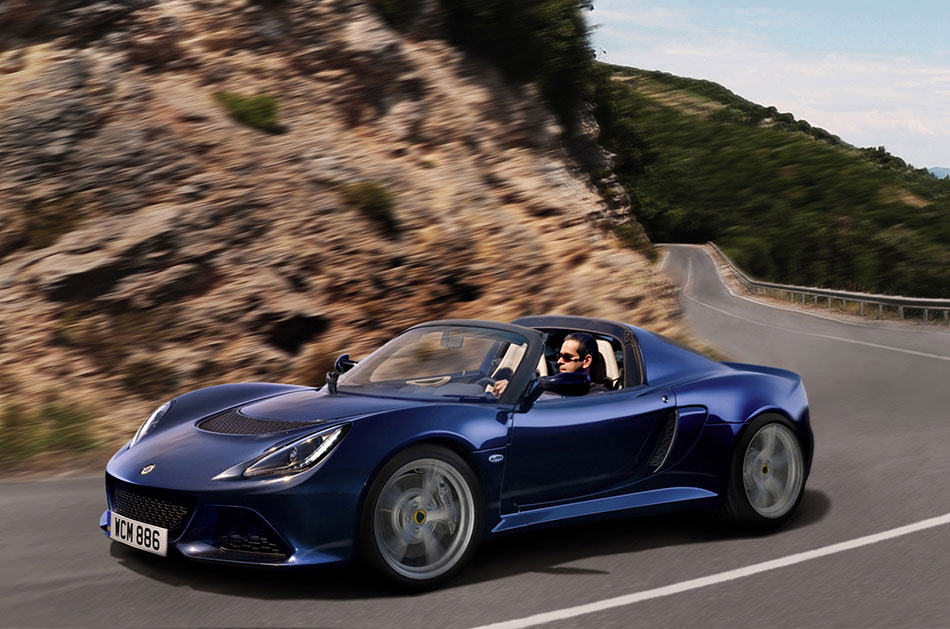 Source: Lotus
Gallery:
Lotus Exige S Roadster (2014)