With the new model 57 S, Maybach offers a high-end luxury saloon whose performance and dynamic handling need fear no comparison with a sports car. Particularly discerning motoring enthusiasts who wish to drive their Maybach themselves seek a symbiosis of luxurious comfort and sporty handling. The latter is provided by an improved Mercedes-AMG 6.0-litre V12 biturbo engine with 45 kW/62 hp more output than the Maybach 57, as well as a tauter suspension configuration. This combination makes the Maybach 57 S high-end luxury saloon the ideal car for owner-drivers who expect the very latest high-performance technology and the perfection typical of the Maybach brand. With an acceleration from standstill to 100 km/h in only five seconds, the new Maybach 57 S impressively demonstrates its outstanding performance potential.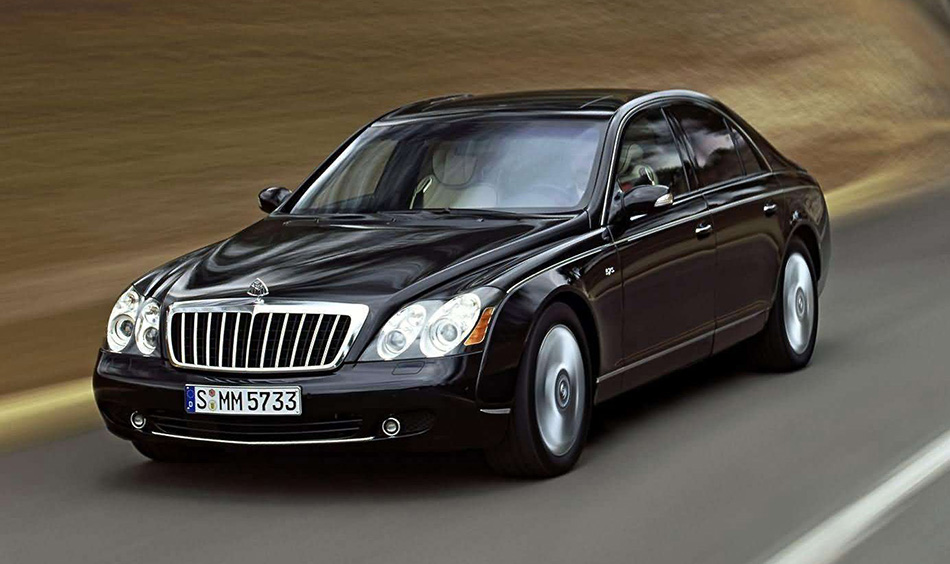 New twelve-cylinder powerpack with a maximum torque of 1000 Nm
The new, even more powerful twelve-cylinder engine in the Maybach 57 S has a displacement of six litres and an output of 450 kW/612 hp by virtue of a twin turbocharger and a water-type charge-air cooler. The impressive maximum torque of 1000 Nm (electronically limited) is available over a wide engine speed range between 2000 and 4000 rpm. This provides the more sportily inclined Maybach driver with effortless power reserves at all times. Each of these muscular twelve-cylinder units has a newly designed cover and a model plate bearing the signature of the Mercedes-AMG technician who assembled it by hand on the "one man, one engine" principle.
Maybach developers have succeeded in reconciling, to a near-perfect degree, different requirements with the modified, more stiffly configured suspension of the 57 S. While transferring the impressive performance and outstanding dynamic potential safely and effortlessly at all times, it also retains the very high level of comfort for which Maybach saloons are known.
Exterior design accentuates the dynamic potential
Discreet and tasteful exterior features accentuate the decidedly dynamic presence of the new Maybach 57 S. These include a modified front end with a strikingly redesigned radiator and lighting units, attractive 20-inch spoked wheels, discreet "57 S" lettering on the wing beneath the A-pillars and on the boot lid, and single-tone paintwork in the black or silver colour tone reserved for the model 57 S. At the rear a redesigned apron with two new, trapezoidal exhaust tailpipes subtly indicates the high performance potential of the 57 S. Even at a standstill, this dynamic and elegant appearance confirms that the new Maybach meets the wishes of sporty owner-drivers for an exclusive luxury car with a fulminating performance.
Harmony between luxury and dynamism: enhanced interior features
The contemporary Maybach interpretation of high-performance, impressive handling dynamics and sumptuous luxury is also reflected in the interior of the 57 S. The highest quality materials are hand-finished to perfection for an intentionally distinctive and particularly exclusive look, in typical Maybach style. Particularly in the driver's direct field of vision and activity, carefully coordinated applications of exquisite piano lacquer and sporty carbon create an atmosphere of dynamic elegance. Newly designed leather upholstery tastefully accentuates this overall impression.
Source: Maybach
Gallery:
Maybach 57S Special (2005)