For its sporty design, the Mazda 2 received the renowned Red Dot Award –  Eibach has developed parts to assist with its dynamic handling.
With the Pro-Kit Performance Springs, the centre of gravity is lowered to provide more fun on the road, and at the same time, enhancing the car's energetic "KODO – Soul of Motion" design.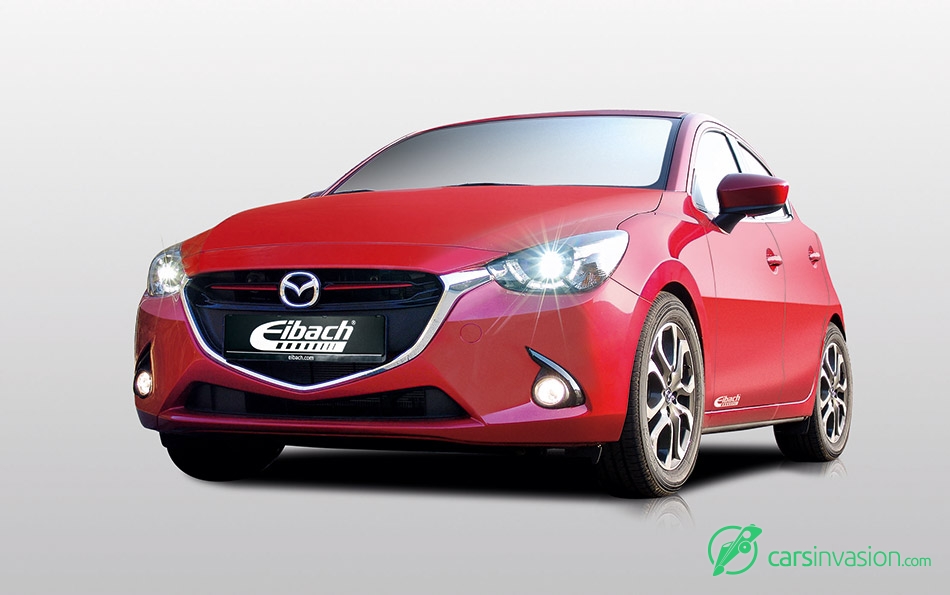 The Eibach Pro-Spacer Wheel Spacers made of aluminum complete the Mazda 2's look and its handling.
All Eibach Suspension Components, which are available through authorised dealers, are provided with a high-quality corrosion protection and come with certified documentation.
Source: Eibach