Mazda revealed the all-new Mazda MX-5 this morning to an exclusive audience in Barcelona and simultaneously around the world at two similar events in Japan and the U.S. The MKIV model, which features a distinctive adaptation of the KODO – Soul of Motion design, received a very warm reception from around 250 media in attendance. It will go on sale in Europe in 2015. 
The all-new MX-5 comes with SKYACTIV technology, including specially tuned SKYACTIV-G petrol engines and the first rear-wheel drive version of the SKYACTIV-Chassis. Weighing 100kg less than the outgoing model and with the lowest-ever centre of gravity, the new edition of Mazda's iconic roadster enhances the Jinba Ittai "rider-and-horse-as one" responsiveness and agility that has always made the MX-5 the essence of driving fun.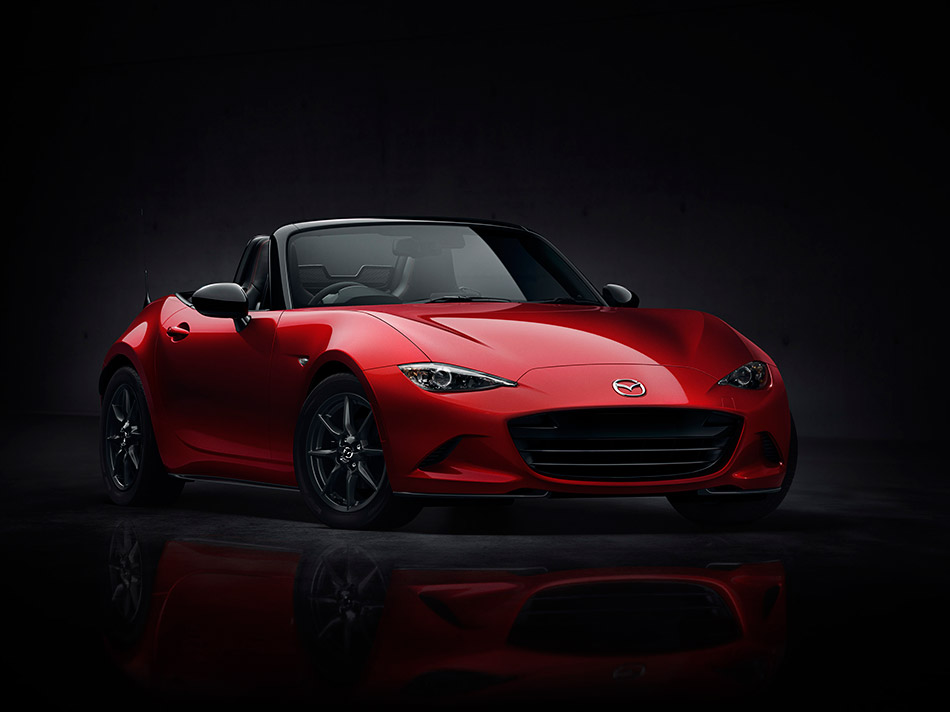 The weight reduction also puts the new Mazda MX-5 at a level comparable to the original model, which revived and revolutionised the market for affordable lightweight sports cars when launched back in 1989. More than 947,000 have been produced over the past 25 years, and the MX-5 holds the Guinness World Record as the all-time bestselling two-seater sports car. 
"Mazda's current win streak is driven by our highly acclaimed new models, and the all-new MX-5 should only add fuel to the growth engine," says Mazda Motor Europe President and CEO Jeff Guyton. "Built for the love of driving, this car underscores what Mazda is all about. It will certainly give our brand an added boost." 
Accordingly, "Long live the roadster" was the motto of the unveiling, which also marked the debut of Mazda Space, the company's brand-new European event hub in Barcelona.
Source: Mazda
Gallery:
Mazda MX-5 (2016)