Performance-hungry MINI drivers will be delighted to hear that a new John Cooper Works tuning kit for the MINI Cooper S has been developed to produce more power, greater performance and enhanced driving pleasure. The new kit is capable of generating 210bhp of power, a 0-62mph of 6.6 seconds and a top speed of 143mph.
The kit will be available worldwide, for both the MINI Cooper S and MINI Cooper S Convertible, following its unveiling at the Paris Motor Show on Thursday, 23 September. Despite the increase in power, the price for the new John Cooper Works Kit will remain unchanged for the UK, at Ј2,999 (inc. VAT) + ten hours' labour fitting time.
The performance upgrade has principally been achieved through changes to the air filter system, allowing greater airflow at high revs (above 4500rpm) by triggering an extra air intake flap to reduce pressure losses within the intake system. New fuel injectors and engine management calibration are also required to ensure optimum performance and durability under all operating conditions.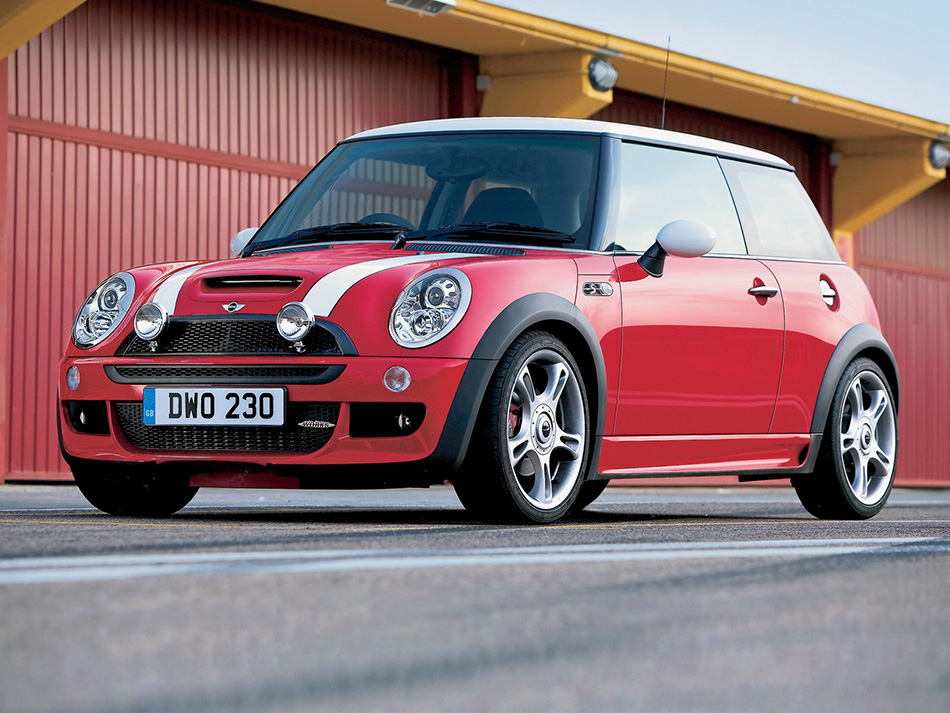 The arrival of the new Works kit was precipitated by the modifications made to the MINI Cooper S earlier this year, including changes to the gear ratios on the six-speed Getrag gearbox. In line with the enhancements experienced on the new Cooper S, the new Works Kit now accelerates from 50-75 mph in just 5.4 seconds as well as its improved speed off the mark.
Mike Cooper, Managing Director of John Cooper Works commented:
"Whilst it equates to only a small increase on paper, it feels like a considerably bigger hike. With the improved feel, throttle response and sound quality, we're delighted with the results and can't wait to pass the benefits onto our customers."
Great news for existing Works Kit owners is that they need not buy an entirely new kit to realise the new levels of performance, but can have an upgrade fitted (new air filter intake system, injectors and calibration) at John Cooper Works, or any other official MINI dealer, at a cost of Ј335 (inc. VAT) + one hours' labour fitting time. Both the new kit and upgrade are fully approved by MINI which means that vehicle warranty and MINI tlc service pack remain unaffected.
Every component of the John Cooper Works is the result of years of development work and innumerable road tests. The gutsy performance and first-class handling are testament to 150,000 road miles of durability testing and 20,000 miles of high-speed testing undertaken by experienced and exacting engineers. It has been put through its paces in 35-degree heat and a freezing minus 20 degrees.
Technical Data
Power:
210 bhp (154 KW) @ 6950 rpm
Max Torque:
Top Speed:
0-62mph:
50-75 mph:
5.4 seconds (4th gear)
6.7 seconds (5th gear)
CO2 emissions: 207 g/km
New Accessories
Also set for its debut at the Paris Motor Show are a number of new John Cooper Works accessories:
New sports suspension uses specially developed components for outstanding road-holding, including short and stiff coil springs to reduce the car's ground clearance, allowing even faster cornering, without compromising safety. Prices start at Ј495 for MINI Cooper S models and Ј615 for MINI Cooper models.
Also, a new cross-brace in the engine compartment adds stability by reducing body vibration.
The degree of safety is further optimised by the first class sports brakes system, which combines larger brake discs and massive brake callipers at the front with special brake pad linings on the rear axle. The braking system is a genuine racing tool - just like the 18-inch star-spoke R95 light alloy wheels. All accessories have been developed jointly by Mike Cooper's specialists and MINI engineers.
In order to generate an even sportier appearance, a new carbon fibre rear spoiler, tailgate handle and exterior wing mirror covers have been added to the list of available exterior accessories. On the inside, for drivers after an authentic racing feel, a new carbon fibre interior trim can be teamed with John Cooper Works Sports Seats.
All the new John Cooper Works accessories are available from the end of September with the exception of the sports brake system, cross brace and carbon fibre trim which will be offered from early 2005.
Source: MINI
Gallery:
Mini Cooper S John Cooper Works Kit (2005)