Today, at the Montreal Auto Show, Nissan debuted the car that will mark a new era of unbeatable value for Canadians when it arrives this spring - the all-new, 2015 Nissan Micra. Combining Japanese quality with European styling and heritage, Micra will provide Canadians with more fun, more attention to detail and more value than they've ever expected in a small car.
"Micra will change the automotive landscape and provide Canadians with the value and fun they deserve in an entry-level car," said Christian Meunier, President, Nissan Canada Inc. "With great visibility, impressive agility and excellent turning radius, Micra is designed for Canadian drivers.  It will offer a small and fuel efficient, yet spacious and fun choice - at a great price."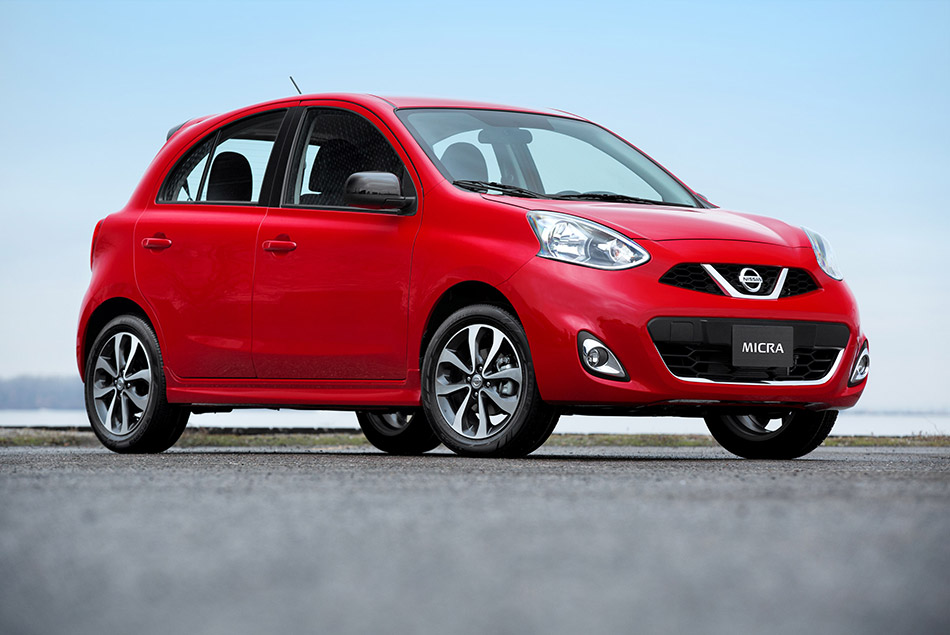 Available in three models, the Micra S, SV and top-of-the-line SR will be available with either a 5-speed manual transmission, or a 4-speed automatic transmission. Each model is equipped with an advanced 1.6-liter DOHC 4-cylinder engine with dual fuel injection and Twin CVTC. With no plans for the United States, Micra will truly be a Canadian car and has been extensively tested and perfected for the Canadian driver with features like heated outside mirrors, rear heater ducts (to keep backseat toes warm), 60/40 split rear seats and either 15 or 16 inch wheels – sizes that are widely available as snow tires.
"Micra will truly be a car for every Canadian," said Meunier. "It's been specifically designed for this market and has been thoroughly tested right here in Montreal in driving conditions Canadians typically face. It's ready for Canada. And we think Canada is ready for Micra."
Source: Nissan
Gallery:
Nissan Micra (2015)