Like the road car, the 2007 AMG-Mercedes C-Class also represents the third generation of this model. With 54 victories out of 106 races in which it has been entered until the end of 2006 (in 1994 and 1995 and since 2004 in the DTM and also in the 1996 ITC which had been derived from the DTM), the C-Class is not only the most successful Mercedes-Benz in the championship, but the most successful car in the history of the DTM.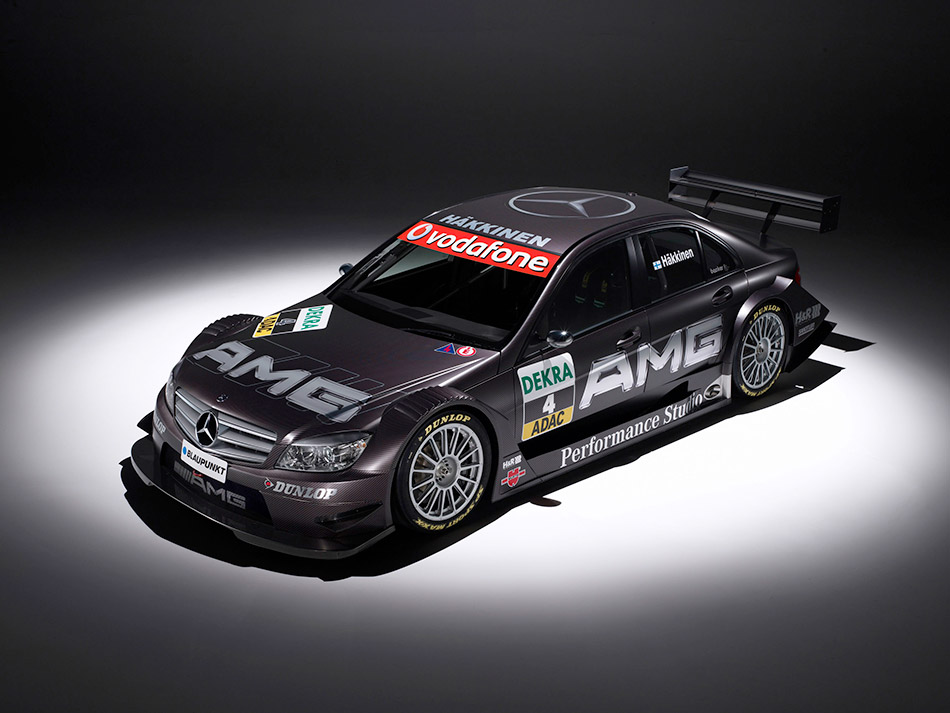 Development, design and construction began in March 2006 when the technicians and engineers headed by Gerhard Ungar, technical director of HWA, received the CAD data for the new model. About ten months later - on January 24, 2007 - the new C-Class for the DTM made its debut on the race track. At the roll-out and initial testing in Estoril, Portugal, Bernd Schneider and Bruno Spengler took turns behind the wheel; the two drivers who had finished the 2006 championship in first and second positions respectively.
Ungar and his colleagues started with a 1:2 scale wind tunnel model, because aerodynamic development played an important role. Parts such as doors, front screen and bonnet had to be designed and manufactured completely new to match the car's new silhouette. The V8 engine with a cylinder angle of 90 degrees, a capacity of four litres and four valves per cylinder has been further optimised, particularly with respect to driveability. Equipped with two air restrictors, each with a diameter of 28 millimetres, as stipulated in the regulations, the engine now develops 350 kW/approx. 476 hp at 7500 rpm and delivers a peak torque of 500 Nm. The engineers also worked on the suspension where the toe-in and camber angles offer great scope for further improving both handling and driving dynamics.
Source: Mercedes-Benz
Gallery:
Mercedes-Benz C-Class DTM AMG (2007)