Onyx Concept has introduced new upgrades to the exterior design of flagship Onyx Range Rover Sport San Marino, giving it a more sporty and powerful look. The V8 5.0-litre supercharged engine has been reworked with full carbon and polycarbonate exterior styling package. The upgrade does not only improve the car's overall look, but also enhances the whole driving experience.  
The new upgrades from Onyx, which are also available in all the diesel power train models, have created a stunning effect on Range Rover Sport San Marino, making it a visual feast that boasts of European style and design at its best. Much of the carbon fibre used on this luxury 4x4 has been used not just for weight loss, but also created an eye-catching visual effect with the pillars, mirrors, aero fins, diffusers and front air dams all receiving the treatment.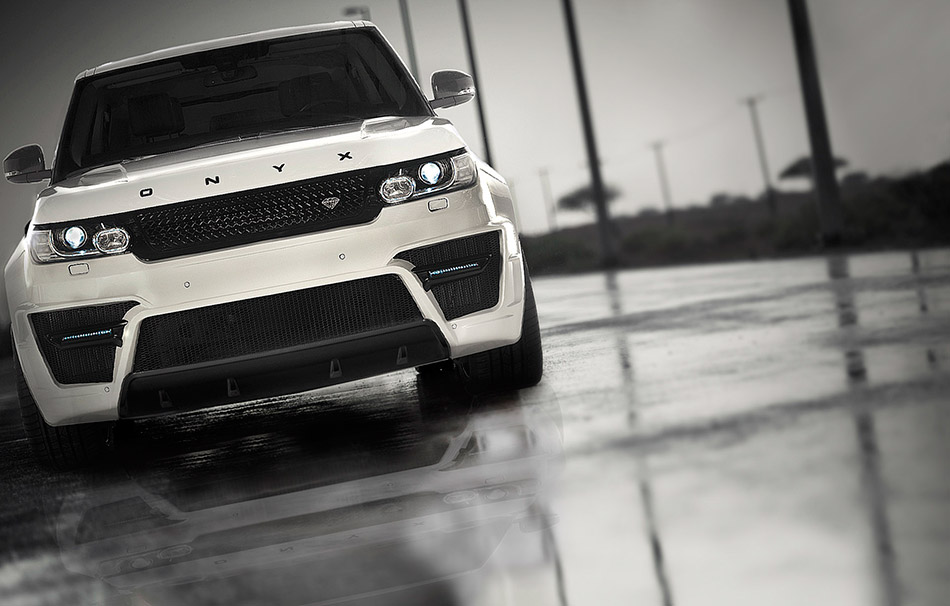 Onyx Concept's focus was to design a car that would not just change the aesthetics, but also work in harmony with the brand's original capabilities while increasing the aero efficiency under the new power gained through stringent wind tunnel testing on every component.
"We don't just want to improve the Range Rover's look, but we also want to enhance the driving experience. Our in-house designers and technicians' goal was to move beyond where any other Range Rover has previously been. Our focus was to try to make a better car than everyone else and use the latest technology to make a product that will look timeless," says Trevor Musgrave, CEO of Onyx Concept.
The Range Rover Sport San Marino also uses in its interior some of the best nappa hydes in the world that have only been used for the most luxurious marques. The exterior, on the other hand, stays true to previous Onyx designs that consist of one of the most comprehensive and light weight products available in the market today. The front, rear, sides, bonnet have all been upgraded to the said effect. With a wider track and 25-mm lower ride height which defines how the upgrades help provide 12% more stable cornering, these improvements complement the brand's steps toward gaining greater inroads in the automobile market.
Source: Onyx Concept
Gallery:
Onyx Concept Range Rover Sport San Marino (2014)