Offering 61,000 exterior variations and nearly 82,000 for the interior, as well as a state-of-the-art IntelliLink infotainment system, the lifestyle Opel ADAM is the true champion of individualization – and the best connected small car around. But that is not enough for Opel. At the Geneva Motor Show, Opel will show that it explores ways of further enhancing ADAM's individualization and reveal an urban mini-crossover study called ADAM ROCKS. With its new 3-door body style, its 3.70 meters in length, muscular proportions, fierce design and open-air capability, ADAM ROCKS also is a proposal for opening a new segment of the market.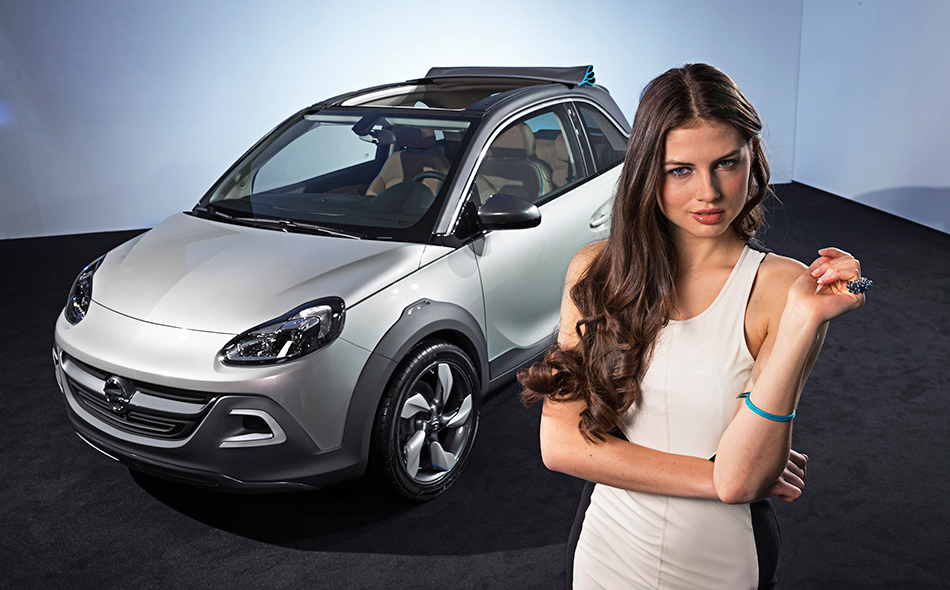 Showcasing how ADAM's unique personalization program can get another twist, the ROCKS Concept has been created for those seeking personal freedom 'off the beaten track' beyond the urban landscape. Inspired by Parkour urban athletes, it is higher and wider on its wheels, tougher and more compact in appearance. The ADAM ROCKS' special feeling of personal freedom is further emphasized by its cabrio looks and fabric roof that offers a free view of the sky above. The fabric extends across the entire width and length of the roof, right back to the C-pillars.
"With even bolder design than any other ADAM, the ROCKS is an impressive demonstration of how much more potential for individualization our new small lifestyle car still offers after its market launch. It combines the toughness of a crossover with the coolness of open air driving," says Malcolm Ward, Opel/Vauxhall Lead Design Director. Describing the rationale behind Opel's newest concept car, he explains: "As a symbol for fashion-led, active drivers wanting to stand out from the crowd, ADAM ROCKS is just one possible answer to the question of how new development paths for the absolutely unique car can be forged – and others will follow."
ADAM's new concept will rock at Geneva Motor Show on the Opel stand, Hall 2.
Source: Opel
Gallery:
Opel Adam Rocks Concept (2013)