Porsche is celebrating the world premiere of the new Cayman at the 2012 Los Angeles Auto Show. The third generation of the Cayman, which is making its appearance before an international audience at the LA Convention Center, has been re-engineered from the ground up â€" it is lower and longer, lighter and faster, more efficient and more powerful than ever. The two-seat sport coupé will be launched on the market in two versions: Cayman and Cayman S. A longer wheelbase, wider track and larger wheels enhance the driving performance of the mid-engine sports car to a level without equal in its competitive class.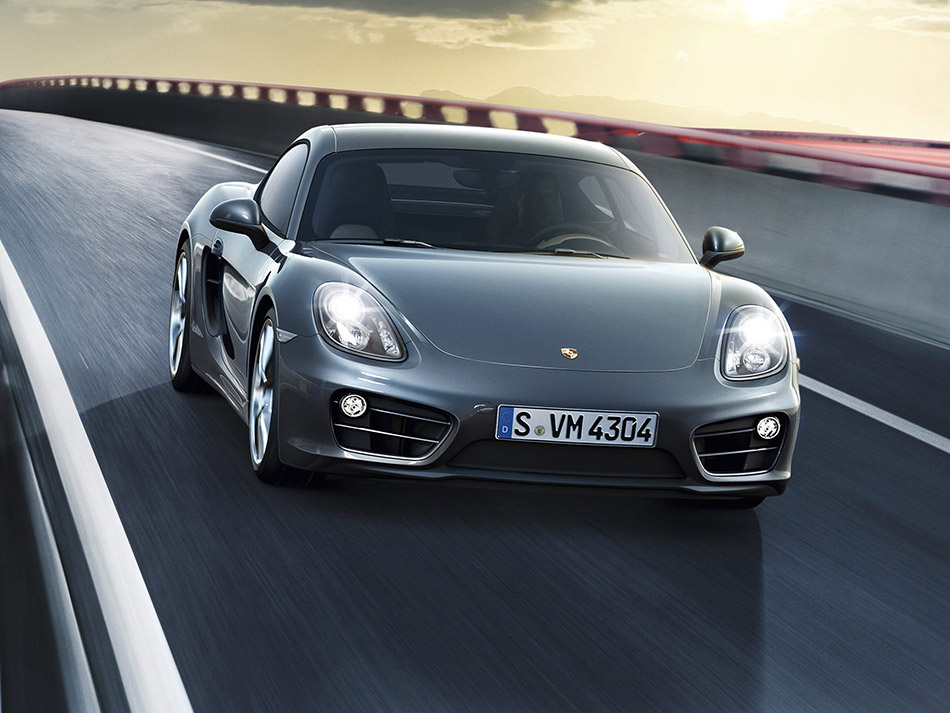 Delivering more power with even better fuel economy than before, any of two highly efficient flat-six cylinder engines is mounted just in front of the rear axle, surrounded by its lightweight aluminium and steel body. The Cayman is powered by a 2.7-liter engine with 275 hp; with the Sport Chrono package it accelerates from a standstill to 60 mph in 5.1 seconds. The 3.4-liter engine in the Cayman S produces 325Â hp; with PDK and the Sport Chrono package it sprints from 0-60 mph in 4.4 seconds.
The new Cayman will arrive dealerships in Spring 2013 starting at $52,600 for the Cayman and $63,800 for the Cayman S, not including a destination charge of $950.
Source: Porsche
Gallery:
Porsche Cayman (2013)