2014 was the "year of birth" of a really extraordinary company named PROTOTYP PRODUCTION, to be found in the Saxon Werdau, west of Zwickau city. With this workshop, owner and director Nico ANTONI has fulfilled his dream, driven by unswerving passions to make perfection of upscale automobiles to the one and only aim of the company's conception.
 
Key element of the company strategy is the philosophy that one must not do everything oneself! If not to make something oneself, only the best will be admitted to do it, no matter, if car body manufacturers, painters, upholsterers, chip tuners or carbon specialists. Nico ANTONI was successful to win top specialists in different car tuning branches for an intense co-operation with PROTOTYP PRODUCTION.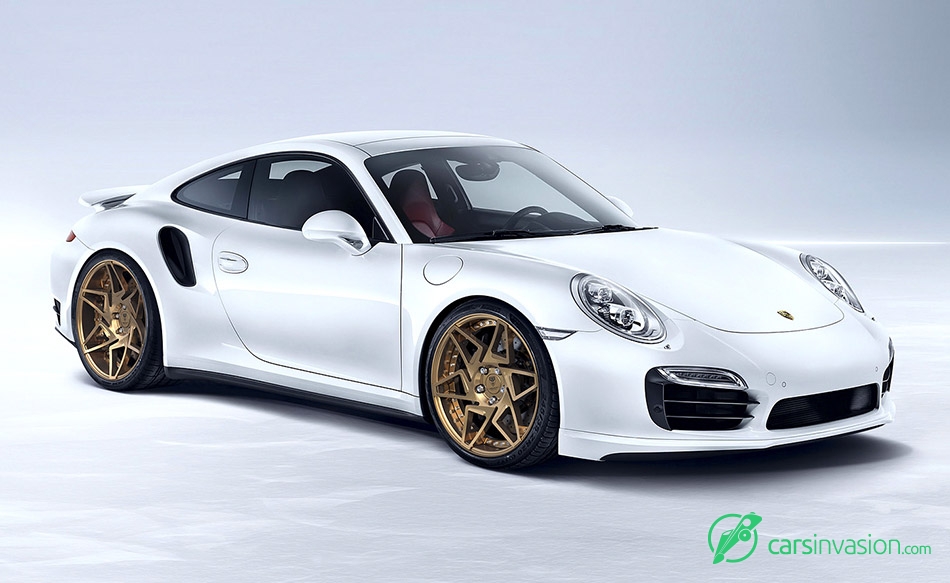 The head of company is an outspoken Lamborghini fan. The design of two extraordinary high end forged rims named NEMESIS and RAGING BULL have been designed by him and are limited worldwide to 50 rim sets – manufactured by LOMA Wheels based upon his design targets. Thus, thanks to the high standards demanded to himself, it was possible to materialize different custom made items in very high quality with a lot of passion for details. By means of professional tuning, PROTOTYP PRODUCTION brings exclusive sportsters and extravagant luxury sedans on their next level of evolution.
 
In order to give the gentle customers a little pretaste, PROTOTYP PRODUCTION presents here not without pride a Porsche 991 Turbo S with a wheel set of top exclusive NEMESIS Limited Edition 50 rims in 9 x 21 in. on the front and 11.5 x 21 in. on the rear axle, equipped by adequate Michelin Pilot Super Sport tires in 245/30 ZR21 in front and 305/25 ZR21 rear. Furthermore, on this Porsche has been installed a recently developed stainless steel exhaust system with 2 valves and 200 cells sports cats. In conjunction with the optimized for best possible efficiency and longevity engine map, a power improvement of up to 604 HP with 820 Nm has been achieved.
For the interior, several details have been ennobled by special mat carbon in a generous way, increasing the feeling of performance for this car sensibly!
As easily to be understood, in any way even the farthest journey is worth to fulfill highest demands!
Source: Prototyp Production