Next to body design, it's first and foremost a modern car's light design that is important. In cooperation with the German OEM Nolden, from now on LARTE Germany GmbH upgrades its styling package for the Range Rover Evoque with new and spectacular Light-Guide daytime running lights.
By contrast with the Evoque's single-strip serial version, the LARTE LED strips very deliberately run parallel. This makes the front more sporty, aggressive and assertive. LARTE's LEDs are slimmer and longer than the usual variants. Since they protrude from their casings, they almost appear to be little "light sabers" or short laser beams. No wonder, as the Light-Guide technology with predefined refraction points in a polycarbonate corpus produces a totally homogeneous and luminous light band. With the serial headlights, using Light-Guide technology for its parking function, this makes for visual harmony.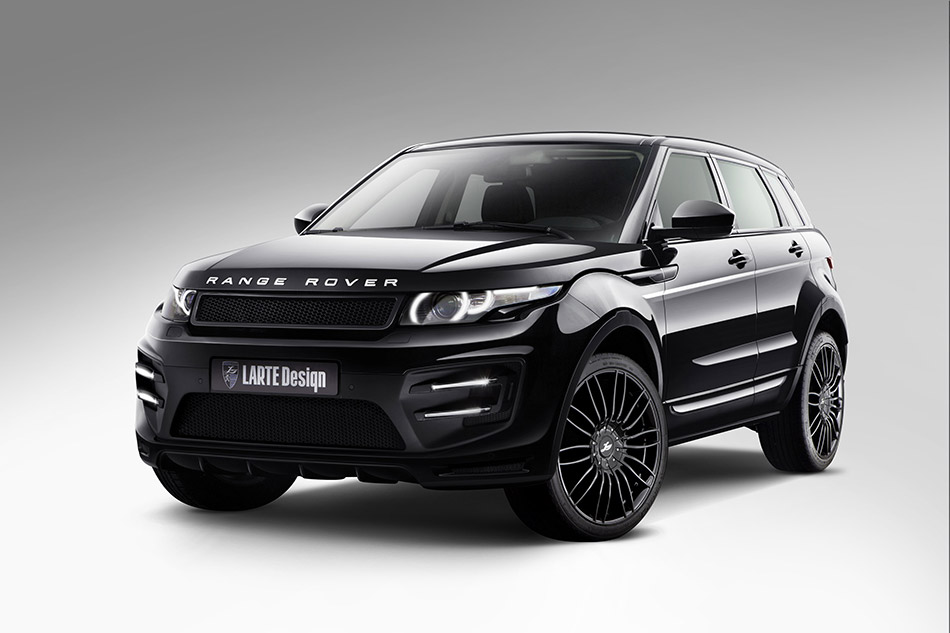 The new daytime running lights thus put their mark on the Range Rover Evoque as tuned by LARTE and lend the body kit even more character. The bodykit consists of redesigned front and rear bumper which draw upon the original's design to make it more "street-racer-like". Other highlights are the stainless-steel exhaust system specially developed for LARTE by Remus with its laser-engraved LARTE logo and the 21'' alloy wheels in shiny black. Their typical feature are the filigree convex pairs of double spokes, representing sheer dynamism and completing this impressive Gesamtkunstwerk – a total work of art by LARTE.
Source: LARTE Design
Gallery:
Larte Range Rover Evoque (2014)