The birth of the Renault 5 in 1972 was a milestone in the history of Renault. The meteoric success of this stylish urban vehicle, aimed originally at young female buyers, turned the French automotive market on its head.
Bold and bright
The Renault 5 drew upon post-war technological progress but was nevertheless completely unlike its contemporaries. Its rounded lines, short bonnet and – above all – 3-door layout broke with existing trends. In the cabin, the bright colors and square dials expressed the styling trends of the 1970s.
The Renault 5 was not only revolutionary from a design standpoint. It was also at the forefront of technical innovation. In a world first, the new central structure was designed to keep the cabin intact in the event of impact. The reinforced wraparound plastic bumpers were built into the body, replacing the conventional chrome bumpers and making a huge step forward in terms of safety.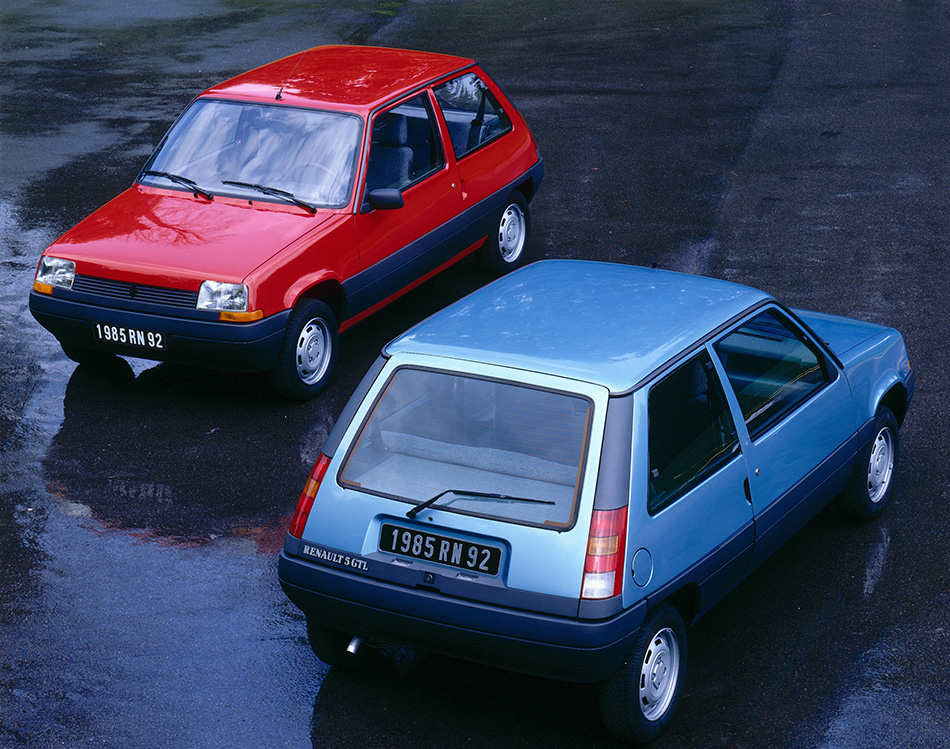 A social phenomenon
Innovative and original, the R5 quickly became hugely popular with young urban buyers. In the 1st year after launch, the R5 took 5 % of the French automotive market. Its low fuel consumption became a key asset after the oil shock of 1973. In 1974, the R5 became France's best-selling car. 3 years later, it claimed the No. 1 spot on the European market. For over 10 years, it was France's most popular compact vehicle.
 
The R5 sold more than 5,325,000 units worldwide. Today, it continues to rank among the vehicles that gained cult status in the 2nd half of the 20th century, alongside the 2CV, the Beetle and the DS. A lesson for all those who said that a 3-door model would never sell!
Sporty, automatic or commercial
A symbol of the Renault brand, the R5 quickly gained a number of new versions. Customers were spoilt for choice.
Renault 5 Alpine, glamour with a sporty touch: this luxury version featured a 3-spoke steering wheel, a leather gear knob and chrome pedals. With an engine capacity of 1,397 cm3, a 5-speed gearbox and light alloy cylinder head, this car was renowned for its sporty looks.
Renault 5 Turbo, the most powerful version of the R5: with its 4-stroke engine and turbo charger, this car won the most prestigious rally trophies.
Renault 5 Société, a successful van: a vehicle without a rear seat, providing a roomy cabin that was much appreciated by tradespeople.
Renault 5 Automatic, the main upgrade was an automatic gearbox, based on that of the Renault 16.
Source: Renault
Gallery:
Renault 5 (1972)