The Renault 25 was the natural descendent of a long line of prestigious Renault luxury cars, a French-style executive model with classic styling combined with technological innovation and generous dimensions. Boasting equal measures of onboard comfort and prestige, the Renault 25 in all its versions rewrote the rule book on luxury cars. And proved a huge success.
Big debut
Unveiled in December 1983, the Renault 25 made a strong impression with its chiseled good looks. With 5 doors, a unitized steel body and plunging hood, it was a perfect blend of performance, agility and lightness, weighing in at just 1,100 kg – about the same as today's Clio.
Entering the closed circle of luxury sedans, the Renault 25 had to pull off 2 things at once, namely become an accepted member of the executive car world while standing apart from the competition. Headed by Gaston Juchet, the designers came up with an original (with its Fuego-inspired 'bubble-style' rear window) and aerodynamic model. The interior, designed by Marcello Gandini, was extremely modern for the time.
The 25 successfully responded to the expectations of demanding customers with its superlative comfort, roadholding and versatility, together with its stand-out styling.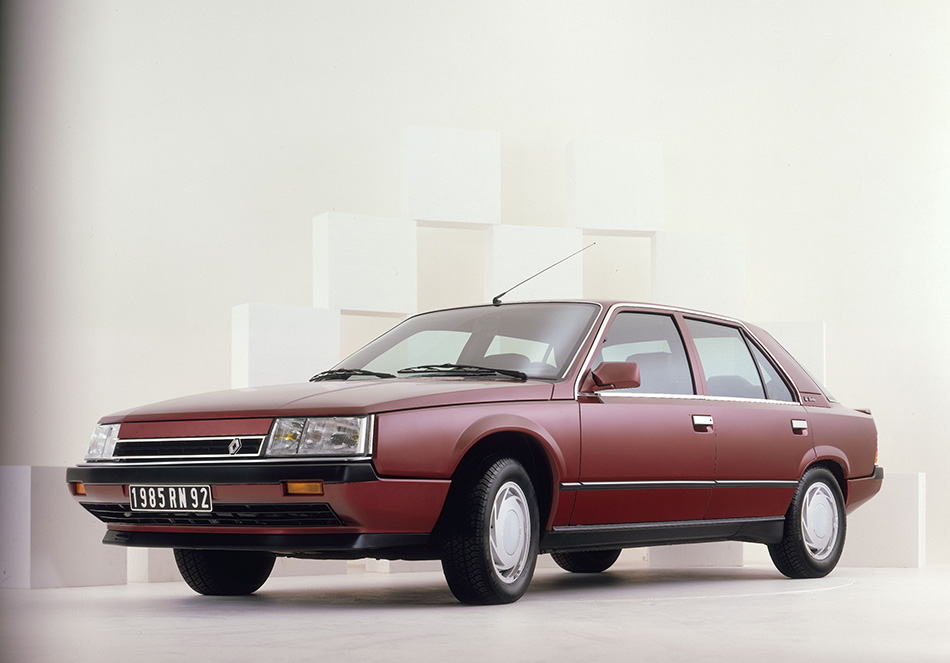 Renault's take on the luxury car
The 25 was a luxury car through and through, but also boasted that special Renault touch. With a spacious cabin and dashboard open to all passengers, it was an attractive alternative to conventional luxury models, favoring neither driver nor passenger but all occupants at once!
The 25 also stood apart with its advanced electronics – fuel gauge, onboard computer and permanent outside temperature display – which made driving safer and more pleasant. It also featured an electronically controlled engine: the all-new fuel-injected V6 with a capacity of 2,849 cm3, fitted from 1987. This avant-garde equipment contributed to the success of all the Renault 25s.
Not one, but several Renault 25s
The Renault 25 was launched in 9 versions, with a combination of 5 engines, 2 transmissions and 3 trim levels. This appealed to drivers and rapidly led to further combinations.
The V6 Turbo was launched in 1985. Its front end was particularly distinctive, with its discreetly off-center Renault diamond. The Limousine version was launched in the same year, then replaced in 1989 by the Renault 25 Baccara, which attained the height of luxury.
Renault face-lifted the 25 in 1988 to boost sales. The body structure was modernized, gaining a more sophisticated grille with rounder lines, new-look headlights and a restyled rear.
The Renault 25 proved a huge success, becoming the 5th best-selling car in France, all categories included. When production came to a halt in May 1992, Renault had sold 780,776 units, a rare achievement in this vehicle segment.
Source: Renault
Gallery:
Renault 25 (1984)