Kendo, a Japanese martial art, has its roots in training for swordplay as it has also been practiced by the legendary Ninjas. With its new Kendo alloy wheel Dotz now takes the style of the dark-attired warriors on the road.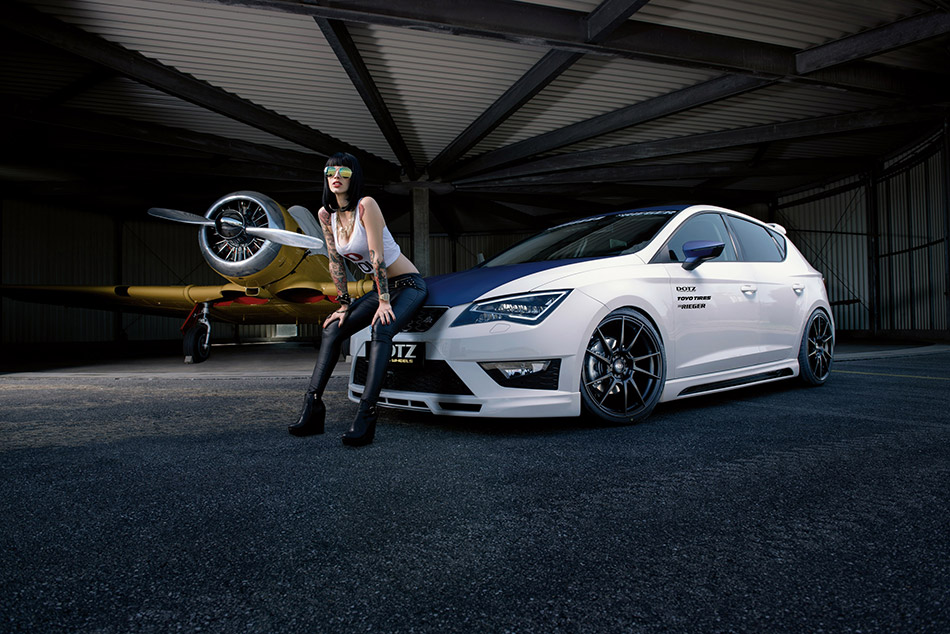 When the wheels are rotating, the extremely angular double spokes are impressively dynamic. They almost appear to form a sea of swirling swords. This illusion is created by the jagged connection brackets of the pairs of struts of various strengths.
The compact hub makes the rotating wheel seem light and agile, another hallmark of the Japanese Ninjas, who always were open-minded when it came to new techniques. Thus the Dotz Kendo is not only state-of-the-art in terms of metallurgy and production, but also comes with a Vehicle Type Approval for many a car and is TPMS-fit (tyre pressure monitoring system).
Source: Dotz
Gallery:
Dotz Seat Leon FR Kendo (2015)