Škoda Auto presents the first official picture of the new Škoda Roomster that is going to become the fourth model family. Not only does the Škoda Roomster represent the Škoda brand's step towards a new market segment, but also a step towards a new development stage.
The Roomster made its first appearance as a design study at the International Motor Show (IAA – Internationale Automobil-Ausstellung) in Frankfurt in 2003. In the light of positive response of the specialist automotive media and many potential customers' demand, a decision was taken to develop the relevant production car. After less than two and a half years, Škoda is now introducing its new Škoda Roomster to the public in Geneva.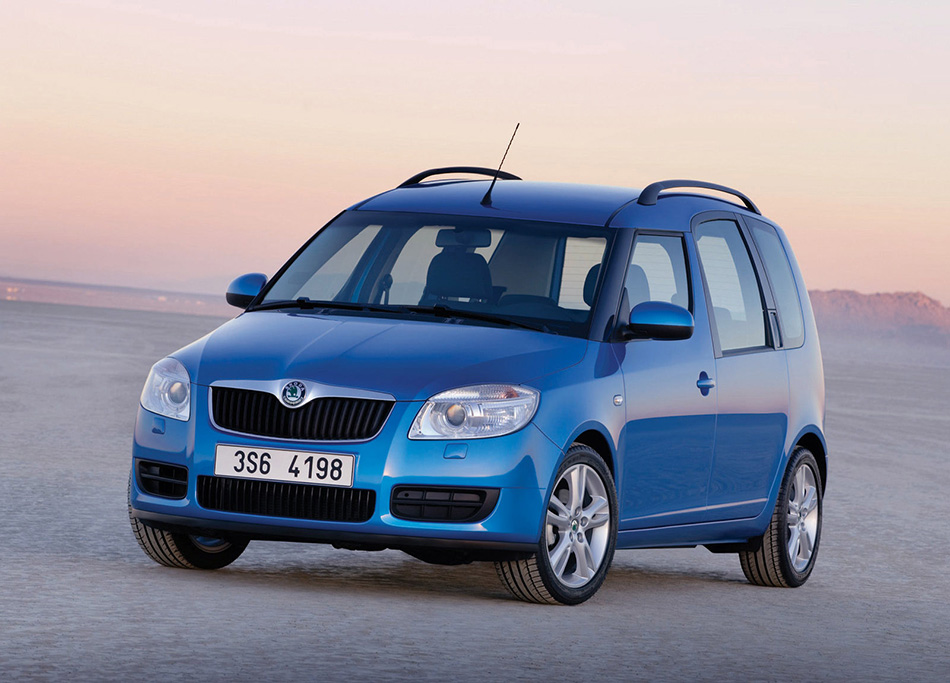 The Roomster car concept is unique with its variable interior and a young, fresh design. As usual, the Škoda Roomster impresses with an excellent value for money, a vast luggage compartment, a lot of storage space, and a flexible Varioflex rear seat facility.
The side lines reflect dynamics while large glass panes underline ample interior spaciousness. The customers can choose their ideal option out of three petrol engines and three diesel engines combined with a manual or automatic gearbox.
The Škoda Roomster will be manufactured in the Kvasiny plant. At first, the car will be put on the most important European markets including the Czech Republic in the summer of 2006.
The new Škoda Roomster will make its first public appearance at the International Motor Show in Geneva on 28th February 2006.
Source: Skoda
Gallery:
Skoda Roomster (2006)