Concurrent with the arrival of the 2008 SX4 Sport production vehicle, Suzuki further expands its highly popular and media-acclaimed Suzuki LIVE Series (LIFE VEHICLES) – a line of brand-dedicated concept vehicles specially designed for life enthusiasts, adventurers and thrill-seekers.
With spirited colors and a playful design, Suzuki's newest LIVE Series offering, the Suzuki Makai concept, is based on the all-new 2008 SX4 Sport and has a dedicated open-car bodystyle for breezy fun-in-the-sun motoring – the perfect ingredient for an exhilarating driving experience. Fabricated and painted by Andry Specialty Vehicles of Torrance, Calif., the Suzuki Makai's potential is fully realized with its comprehensive list of imaginative, high-style features.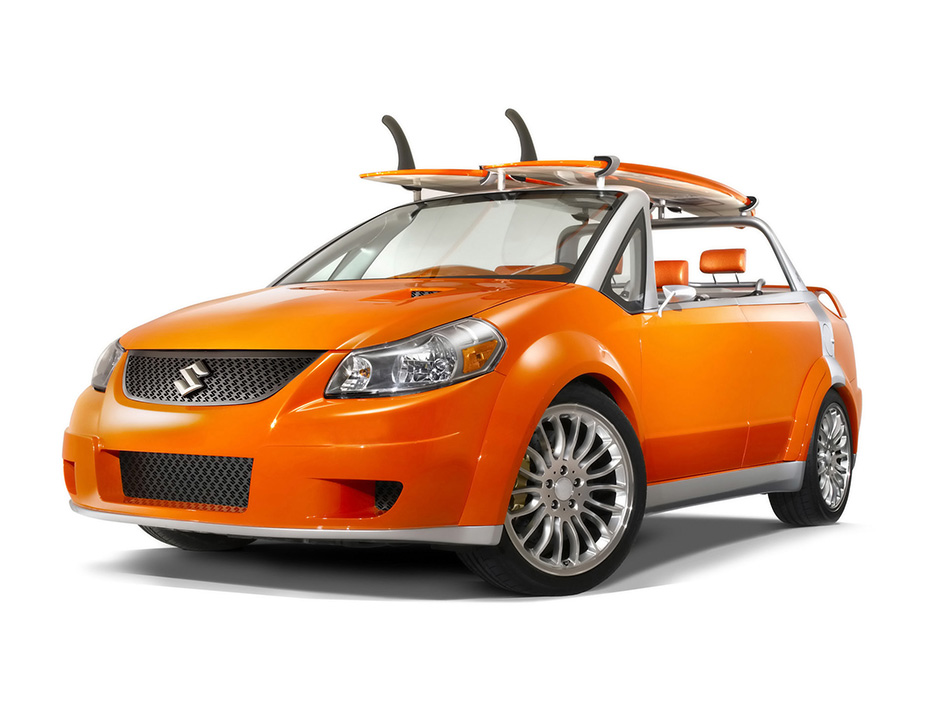 From the ground up, its large 19-inch CEC wheels, wide Michelin Pilot sport tires, four-wheel disc brakes with drilled and slotted rotors and Rotora calipers further enhance the Suzuki Makai's wide, aggressive stance. Adorned with multi-step sunset orange paint, custom body kit, styled exhaust, and LED taillights and running lamps, the Suzuki Makai's exterior is sure to turn curious heads.
Beachgoers and surf aficionados will enjoy the ride to the beach just as much as the beach itself with Suzuki Makai's custom surfboard mounting rack and dual matching sunset orange trimmed boards. A shaved windscreen and targa rear hoop further enhances the Suzuki Makai's sporty open-air look.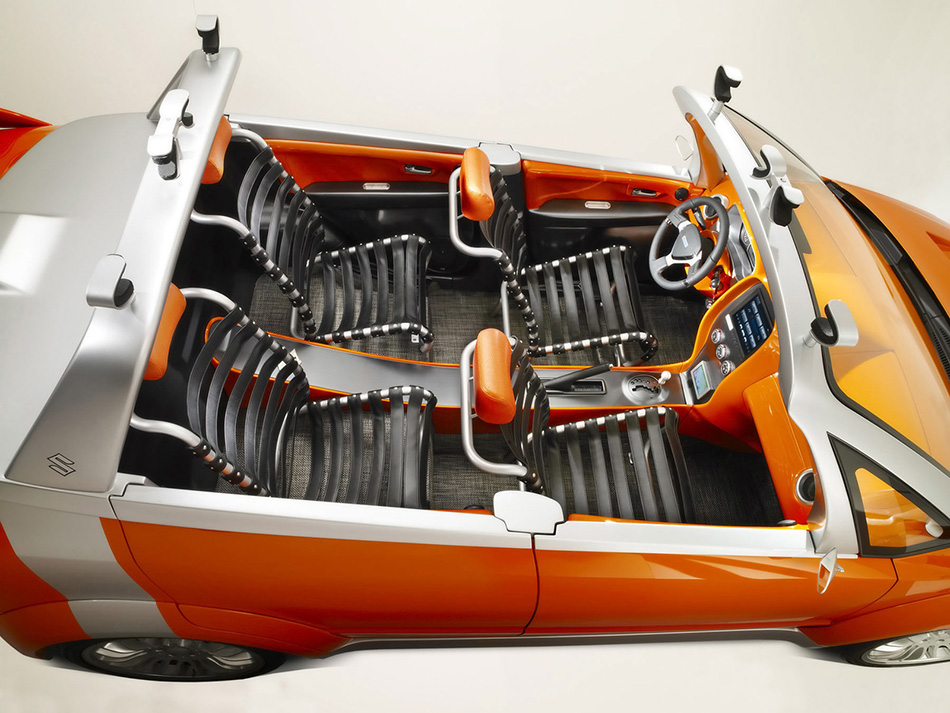 The Suzuki Makai's al fresco cabin is complete with custom interior components, including ventilated, suspended seats in all four positions, high output, beach party-themed VeaLink audio system with MTX speakers and components, dashboard-integrated Garmin® navigation system, Kinetik Power Cell battery, StreetWires audio/video install kit and cabling, Momo Sport steering wheel and color-keyed interior accent lighting.
Source: Suzuki
Gallery:
Suzuki Makai Concept (2007)