When an iron is forged, it will first become red-hot and then white! Shortly after the red-painted TESLA Model S Elizabeta's debut in Monaco, LARTE Design is also again forging out plans for this electrically powered super car: in its branch in California, an extremely hot white variant is being designed that will show a mighty 900hp, up from 700. And what is best about it is that notwithstanding its 29 percent better performance it is not to show any higher energy consumption and thus has the same reach as the production car.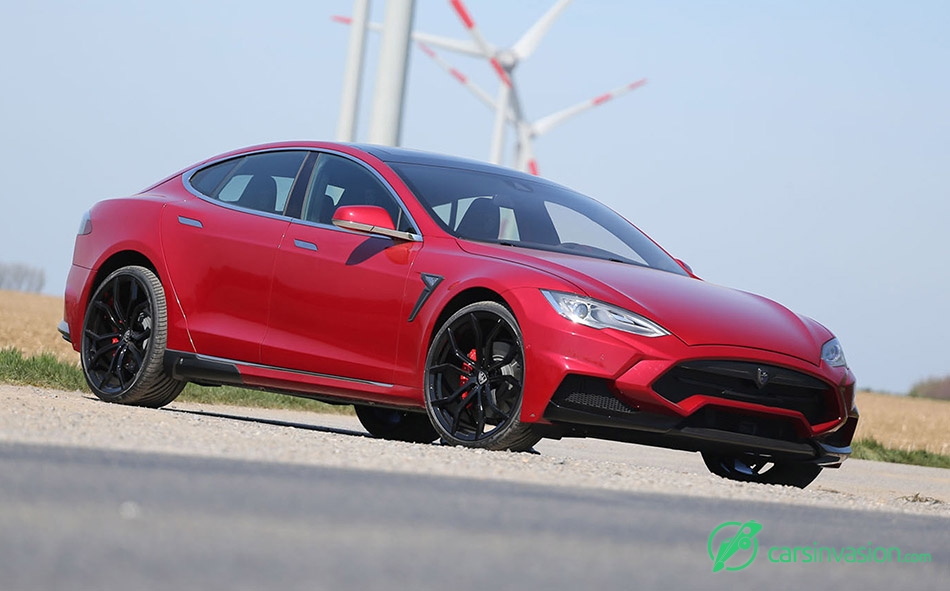 Just like the premiered model, this "stronger" Elizabeta will feature extremely lightweight front(5,8kg) and rear bumpers (4,3kg) of basalt fibers, which is far less than the original parts. Even when you add the additional LARTE design facings all round, the complete LARTE bodywork only weighs 13kg altogether: these carbon elements on front bumper, wheel arches, side skirts, trunk lid and the rear diffuser insert complete the package.
Since electric cars are almost silent, LARTE Design also offers an unusual sound module to acoustically replicate the car's enormous acceleration. The kicker is that some default burs aside, the user can store individual compositions and sound files! "Thus, our car does not only have a perfect technical equipment but is also very emotional," says LARTE CEO Alexey Yanovskiy. And the much revised interior does only add to the visual, acoustic and haptic impression the car leaves.
Source: Larte Design
Gallery:
Larte Tesla Model S Elizabeta (2015)