In 1950, Volvo launched an updated version of the taxis in the 800 Series. The principal new feature was the design of the front, which now had a lower profile and headlights set back in the front wings, much like the PV444.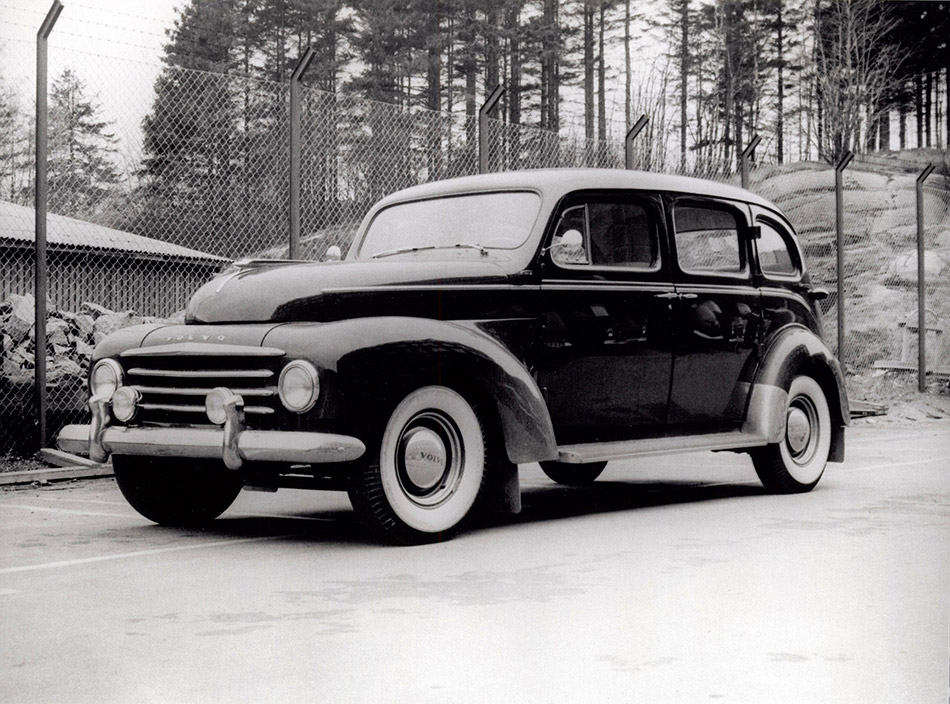 A new version of the PV830, the 'Disponent', made its appearance in 1953. It was intended as an exclusive car for large companies to use when transporting important visitors. The main exterior feature that distinguished this version was the colour, maroon metallic or dark blue. The interior included exclusive fabric upholstery. The rear seat had a folding centre armrest and there were textile carpets on the floor. Standard equipment included a radio.
As taxis, these cars were regarded as being virtually impossible to wear out and a couple of them were actually used until the 1980s. In addition to the taxicab version, the 800 Series could be delivered as a bare chassis, intended for service as ambulances, estate cars or small vans.
Source: Volvo
Gallery:
Volvo PV831-4 (1950)