Has Volvo gone mad? Perhaps. But that's about the only word to describe the hand-built hotrod based on Volvo components and a twin turbocharged inline 6-cylinder engine from a car manufacturer more widely known for safety and functionality.
Built entirely by hand in his garage, with his own tools, painstaking effort went into every part. You won't find a mail-ordered headlight or a grille from a Prowler on the T6 Roadster. What you will find are OEM Volvo parts including a twin-turbocharged 2.9-liter inline 6-cylinder engine borrowed from an S80.
Where you find the engine, however, isn't under the hood. It's in back, located just behind the supportive leather bucket seats that were also lifted from a Volvo S80. The gearbox is a 5-speed Geartronic transmission that sends the power to the rear wheels. To help keep the engine cool, the rear decklid automatically lifts when a preset temperature is reached inside the engine compartment. Up front is a small compartment containing the mechanicals for the functioning ABS brakes and the top-notch audio equipment.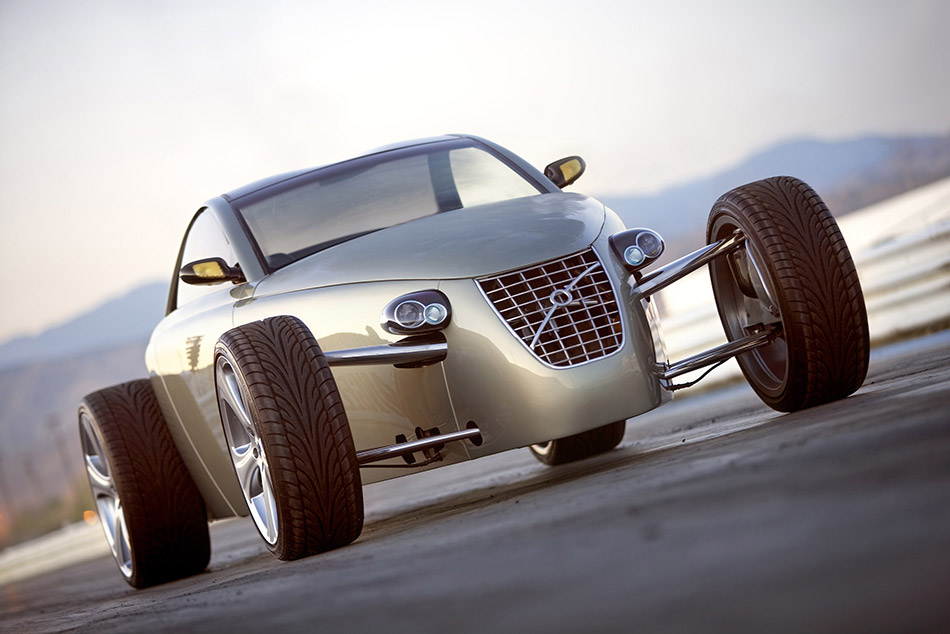 The custom fabricated tubular steel frame was hand formed and utilizes rear subframes from the donor S80. Leif fabricated stainless steel A-arms for the fully independent front and rear suspension systems. Volvo C70 spindles, custom carbon-fiber leaf springs and a shortened S80 steering rack can be found up front. Around back are S80 front spindles and lower trailing arms with remote-reservoir Ohlins shock absorbers.
The rear coil-over shocks, incidentally, are centrally mounted in the engine compartment. Braking up front is handled via 6-piston calipers and 330-mm discs while the rear discs are carried over from the Volvo S80. The front wheels are 8.5 inches wide and 20 inches in diameter, the rears are a full 10-inches wide and 22 inches in diameter.
Inside, the T6 Roadster looks as if it rolled off the Volvo factory line in Torslanda, Sweden. Aside from the seats, the instruments, headrests, shifter handle and pedal assembly can all be found in the Volvo S80. A steering wheel from a Volvo S60 adds a sporty look, while the instrument panel has been hand fabricated to locate the gauges centrally in the passenger compartment.
VCNA, part of the Volvo Car Corporation of Gothenburg, Sweden, provides marketing, sales, parts, service, technology and training support to Volvo automobile retailers in the United States, and oversees Volvo operations in Canada, Mexico and Puerto Rico.
Volvo has been building cars with Safety in mind for over 75 years. The 2006 Volvo Cars model line-up includes: the award-winning new S40 and its wagon counterpart the all-new V50; the award-winning XC90; the sporty S60 sedan – including the award-winning performance sedan – S60 R and the performance wagon version – V70 R; the flagship S80 luxury sedan; versatile V70 wagon and rugged XC70 (Cross Country); and, the all-new C70 convertible.
Source: Volvo