From the racetrack onto the road: Few vehicles encapsulate the motto of ABT Sportsline as well as the recently refined Golf GTI TCR. Upon request, the special model inspired by VW's touring car racing receives an ABT Power performance upgrade that makes it almost equal to the corresponding TCR racing car. By employing the high-tech control unit ABT Engine Control (AEC), performance is boosted from 290 hp (213 kW) to a hefty 340 hp (250 kW). Equally impressive is the 50 Nm torque increase which means it now delivers 430 Nm. The increased engine power is also reflected in the even better driving performance: From a standing start, the speed of 62 mph is now reached in 5.4 rather than 5.6 seconds and the new top speed is 164.6 mph.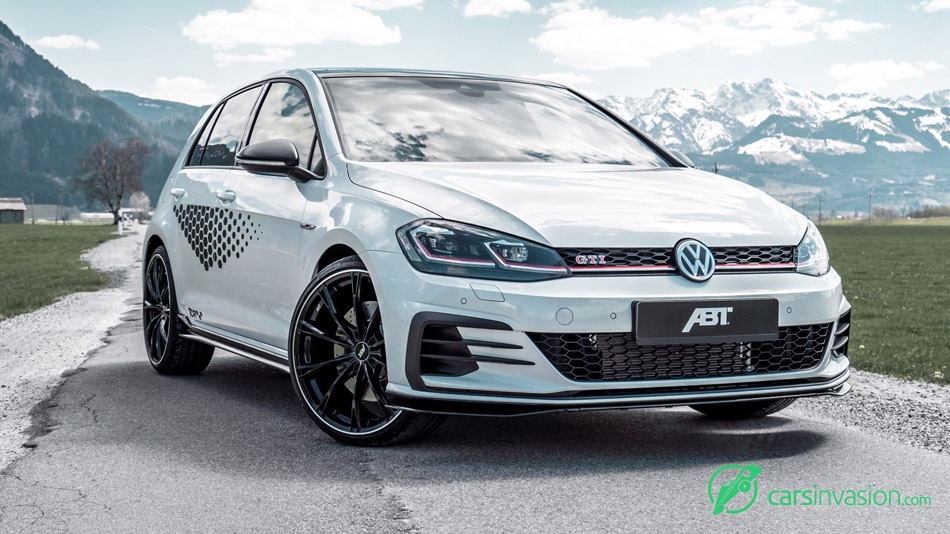 If you dare to venture onto the racetrack, you will be impressed by the lateral dynamics of the most powerful GTI. Roadholding is improved by ABT suspension springs as well as ABT height adjustable suspension kit. The finishing touch is provided by the ABT anti-roll bars which can be combined with the standard suspension to reliably remove any roll-risk.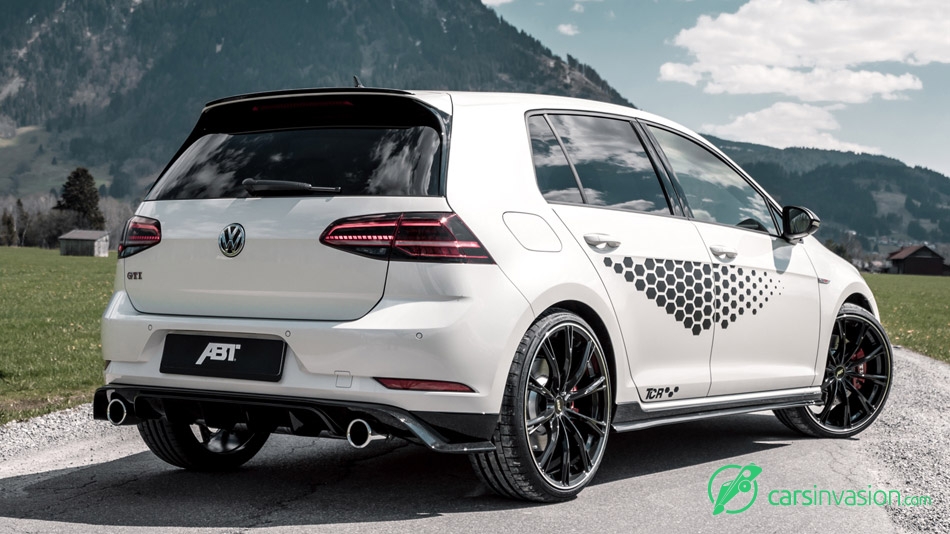 Customers of the world's largest tuner of VW and Audi vehicles can stand out from the crowd visually, and not merely due to a discreet lowering. A wide range of alloy wheels is available from ABT Sportsline. Particularly eye-catching is the ABT GR in glossy black with a diamond-machined rim flange (as on the pictured vehicle). Their 20-inch diameter makes them an attractive alternative to the corresponding factory options.
Gallery:
ABT GOLF VII GTI TCR (2019)