Even experienced auto-testers are amazed at the Audi RS Q8's agility, despite its 2.4-tonne weight. But after all, the Audi engineers have brought a whole host of refined high-tech solutions to the table – such as steering rear wheels. The standard vehicle with 600 hp (441 kW) and 800 Nm could even claim the Nürburgring Nordschleife record for SUVs. The ABT Power Performance Upgrade raises the bar – as is often the case – just a little higher. Their own high-tech control unit makes available an extra 100 hp (74 kW). As such, the ABT Engine Control (AEC) provides over 700 hp (515 kW) and a maximum torque of 880 Nm. At the same time, comprehensive tests on public roads and on the dynamometer, along with TÜV certification, numerous engine protection measures and comprehensive guarantees ensure optimum reliability and everyday suitability.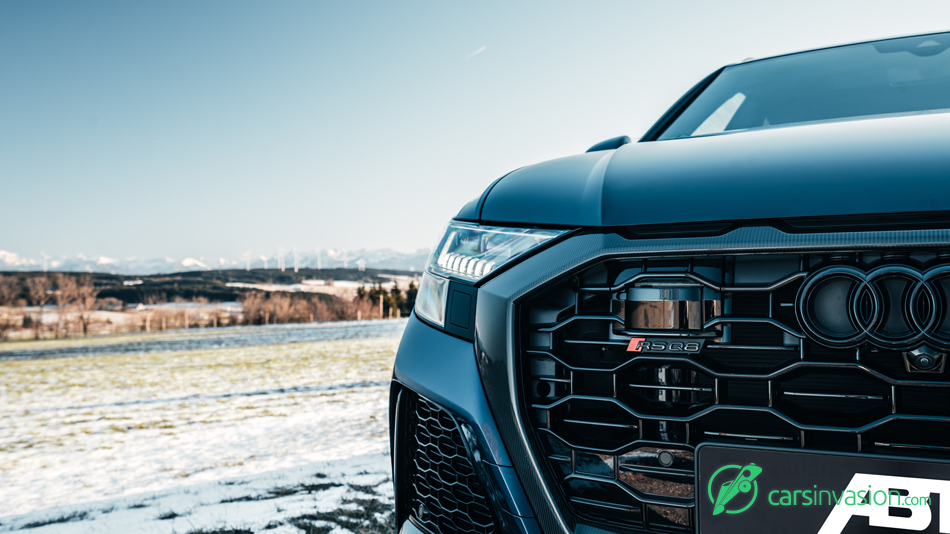 The world's largest tuner of Audi and VW vehicles emphasizes the extraordinary driving experience with an extremely interesting electronic suspension solution: And thanks to the ABT Level Control (ALC), the SUV can be lowered in three stages, thereby giving it a lower center of gravity. ABT Comfort Level, ABT Dynamic Level and ABT Loading Level (Coffee Mode) are the adjustable modes. The first one lowers the suspension by 25 mm, the second by 15 mm – based on the respective series setting of the corresponding suspension program. In Coffee Mode the RS Q8 is put at the lowest setting of all, thus bringing the vehicle a whole 65 mm lower to the ground than in the original Comfort mode. All things considered, ALC not only improves driving pleasure but also aesthetics. Thus, the coupé-like silhouette of the RS Q8 is emphasized even more. ABT Sportsline is gradually expanding the range of additional components. Such as effective ABT Integrated Entrance Lights with logo projection, which are already available in the ABT Configurator. Attractive alloy wheels to follow soon.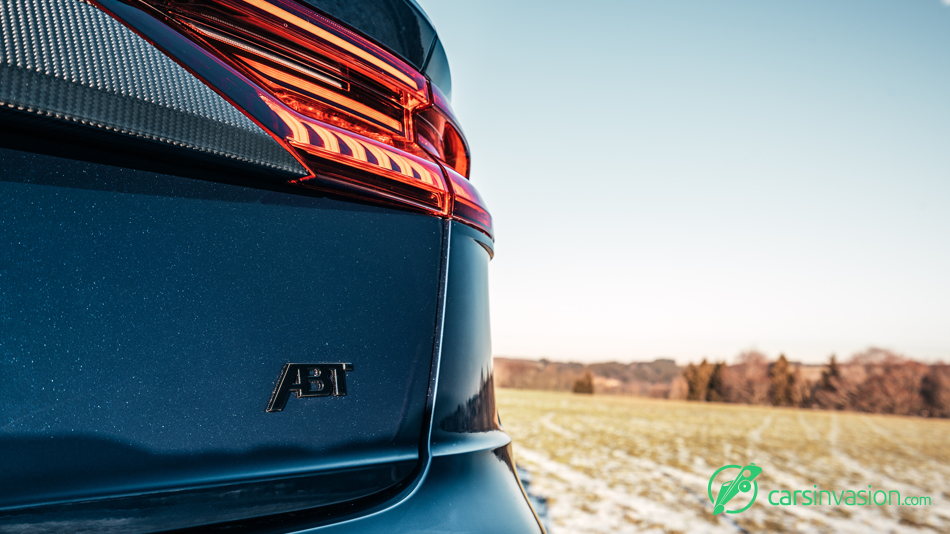 *The engine performance data is in accordance with the stipulations of EWG/80/1269. The process and dynamometer manufacturer have been certified and authorized by the vehicle manufacturer.
Gallery:
ABT Audi RS Q8 (2020)