The S4 with supremely powerful V8 engine and 344 bhp. Its permanent quattro four-wheel drive and sport-tuned high-performance suspension ensure that this power can be converted into maximum forward propulsion and driving pleasure. The car's equipment, which covers virtually every requirement even in the standard version, is also in keeping with the exclusive nature of this high-performance vehicle: 18-inch wheels and Recaro sports seats at front and rear are just two examples of a standard specification that is exceptional, even for a car in the premium segment. The new S4, like its predecessor, is available in both saloon and Avant versions.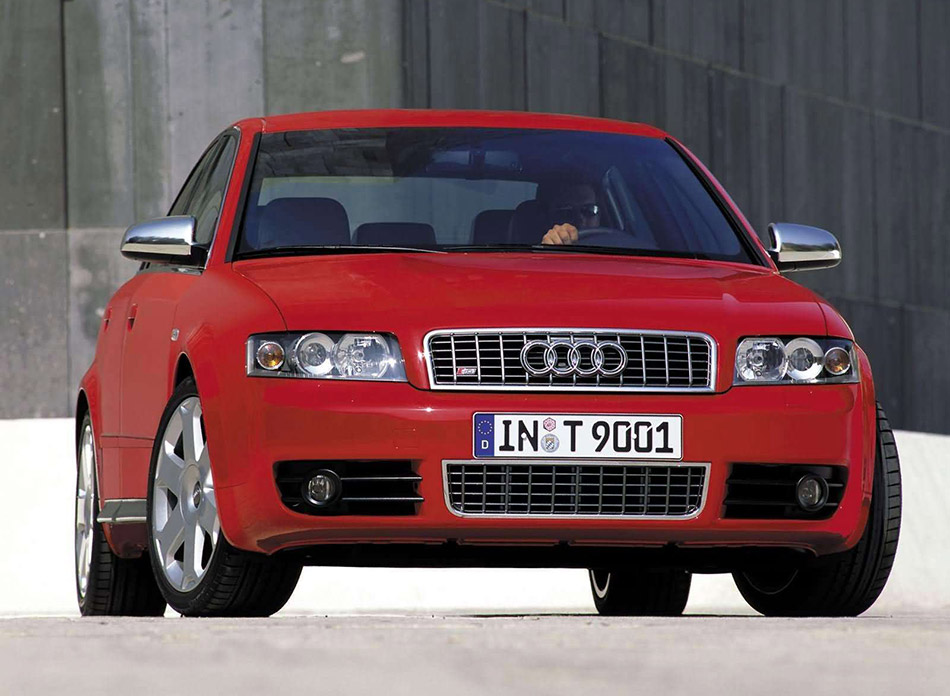 The further refined V8 engine with chain drive at the rear and a displacement of 4.2 litres delivers 253 kW (344 bhp) and 410 Nm of torque. It consequently sets clear benchmarks in the B segment: a benchmark for a supreme and even development of power resulting from the large swept volume, and a benchmark for unmistakeable dynamic handling. 
The power-to-weight ratio of the new generation has been further improved compared with the predecessor: this factor, which says so much about a car's sporting character, has been improved from 5.8 to just 4.8 kilograms per horsepower. The eight-cylinder engine's thrust thus enables the new Audi S4 with its new 6 speed manual gearbox to complete the sprint from 0 to 100 km/h in just 5.6 seconds. It takes just 20.6 seconds to reach 200 km/h, whilst the top speed is a governed 250 km/h.
The new S4 is the only car in its class to have quattro permanent four-wheel drive. It can therefore convert its engine output into propulsive power most efficiently at all times and reach new heights of superiority in practice through the handling potential of its aluminium chassis.
Steering with an extremely direct ratio means that the S4 can be guided absolutely precisely around all kinds of corners. In other words, driving pleasure in the purest sense, on the motorway as well as on challenging mountain passes.
The Audi S4 also offers other qualities that have already become a well-known feature of the S models with the four-ring badge. Just like its predecessor of the same name and the larger S6 and S8, the S4 is the top sporting version in its respective model line, and not only in terms of power. Its equipment specification and top-quality materials underline this status.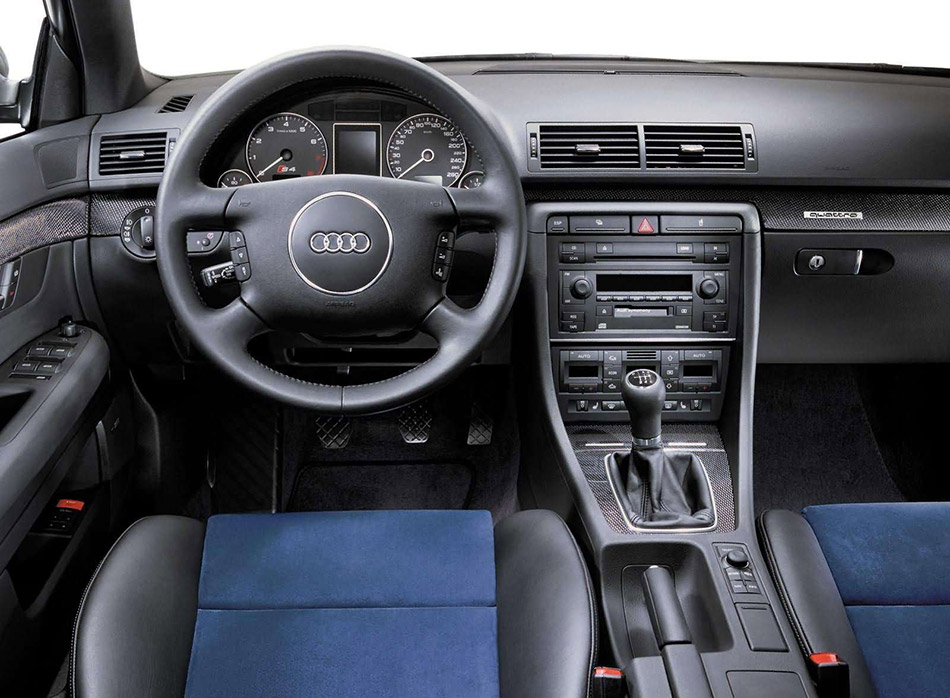 The S4 is notable once again for its unique combination of unmistakeable style and sporting exclusivity, of individuality and versatility: available as both a saloon and an Avant, it also offers its owner distinctive everyday quality.
Source: Audi