Scheduled to launch this year, the Audi A8 hybrid combines the best of two worlds. The drivetrain has many features in common with the A6 hybrid. The gasoline engine, a 2.0 TFSI, produces 155 kW (211 hp) and 350 Nm (258.15 lb-ft) of torque while the electric motor produces 40 kW (54 hp) and 210 Nm (154.89 lb-ft) of torque. Peak system power is 180 kW (245 hp) and 480 Nm (354.03 lb-ft) of torque.
The two powerplants are mounted one directly behind the other and connected via a clutch. They deliver their power to the front wheels via a highly-modified eight-speed tiptronic. Energy storage is provided in the form of a lithium-ion battery with a nominal capacity of 1.3 kWh mounted in the back of the vehicle.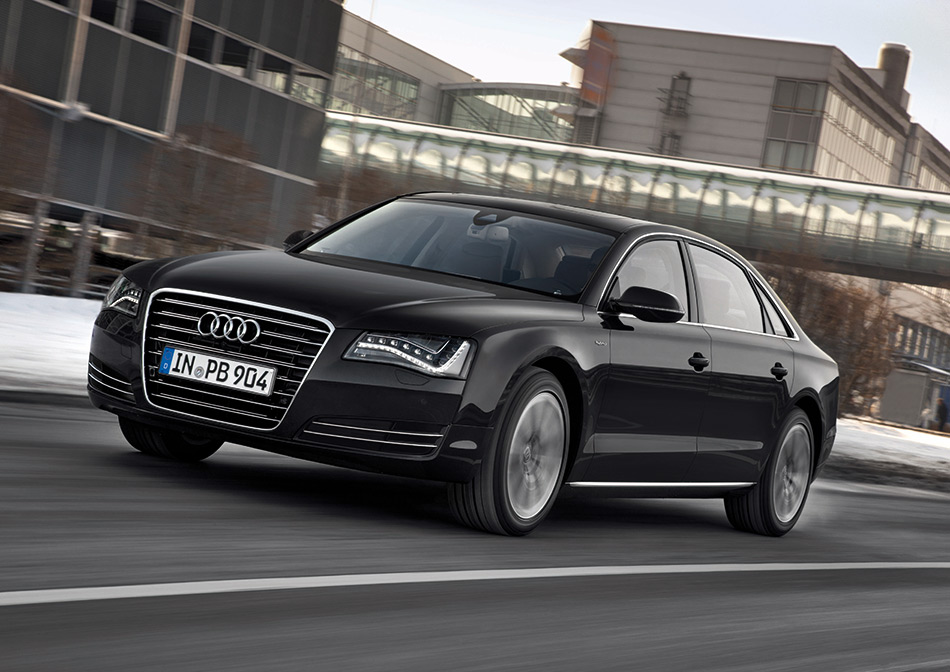 The luxury sedan can travel up to a speed of 100 km/h (62.14 mph) on electric power alone, and covers around three kilometers (1.86 miles) with zero local emissions at a speed of 60 km/h (37.28 mph). In the standard cycle it consumes just 6.3 liters of fuel per 100 km (37.34 US mpg), which corresponds to only 147 grams of CO2/km (236.57 g/mile).
Source: Audi
Gallery:
Audi A8L Hybrid (2013)