The BMW 135i Coupe is a wolf in sheep's clothing that eats little Japanese sports cars for breakfast. Furthermore, with the Dotz Shift shine mounted on Rieger Tuning's 135i, breakfast is guaranteed to be eaten in style! If you see a GT86 driver go green with jealousy, it's probably because there's a BMW 135i coupe roaring by in the lane next to him.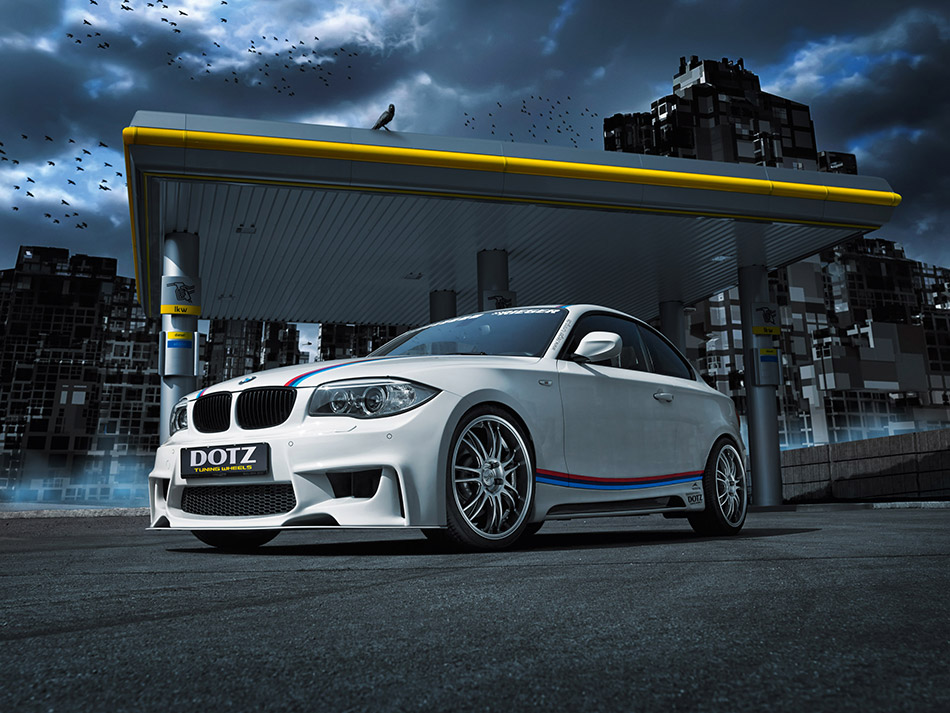 The compact car comes with a standard M chassis and 306HP. Pushing the sporty car to the next level, Rieger Tuning equipped the Dotz Shift shine-clad 135i with KW coilovers and a series of other elegant parts such as a spoiler bumper, side skirt, rear valance and 4- pipe rear silencer that give the BMW an even more powerful look. To add an elegant touch to all this sportiness, Rieger added the Dotz Shift shine. The elegant high-gloss paint beautifully emphasizes the spoke edges and perfectly underlines the three-dimensional design.
The star pattern formed by seven slender double spokes makes the wheel look lightweight and aggressive, while the deep lip adds a racing touch. The recessed center reduces the wheel's weight and allows for four- and five-hole connections without affecting the design. The newly developed inlay in the rear ring of the deep lip makes the Shift a typical Dotz wheel. Facts and Figures: DOTZ Shift shine Dimensions: 6.5x15", 7.0x16", 7.0x17", 8.0x18", 8.0x19" Color: highgloss Type: cast, one-piece Special Features: Deep Lip Chrome Inlay TPMS (Tire Pressure Monitoring System) approved.
Source: Dotz
Gallery:
Dotz Shift BMW 135i Coupe (2014)