The Ford BA Falcon is a full-size car, produced by the Ford Motor Company of Australia, between September 2002 and October 2005. The exterior styling of the BA was a substantial revision of that used for the preceding AU model. A new independent rear suspension setup was fitted to all sedan derivatives, and the engine and transmission received further upgrades. In late 2004, Ford introduced a Mark II update, bringing subtle styling and mechanical changes, and twelve months after that, replaced the BA with the BF. The model's market share briefly topped that of its chief competitor, the Holden Commodore on two occasions, but have failed to match those of the record-breaking EL Falcon. In the final months of 2002, the BA model received the influential Wheels Car of the Year award, breaking a 36-year drought. The BA also won four consecutive Australia's Best Cars awards, spanning three years.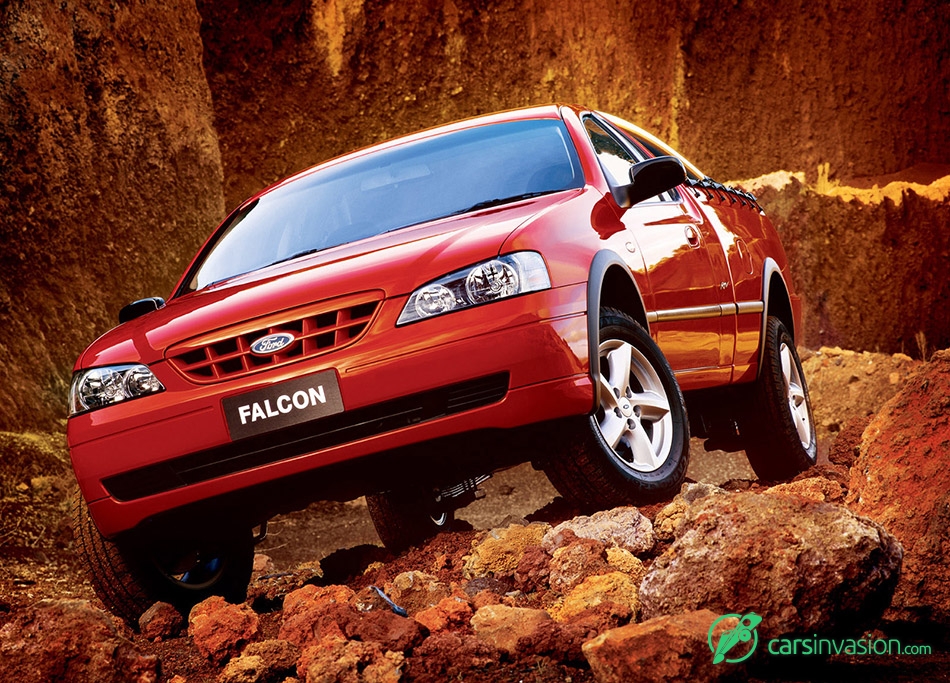 Development and design
The BA model represented a AU$500 million investment, and 24,000 hours of engine and durability testing. Germany's Nürburgring test track was used for some suspension testing. The anti-lock brakes and Electronic Stability Control were calibrated in Sweden, as well as Australia.
Exterior design
Exterior styling was led by design director Scott Strong, then chief designer for Ford Australia. After Strong departed from operations at Ford in 2001, Simon Butterworth took over this role. Ford Australia's intention was to create a European influence for the vehicle, whereby most aspects of the AU's "New Edge" design would be revised. The result was a significant update of the existing AU body shell, rather than a completely new design. The BA model introduced an integrated aerial in the car's rear window, instead of the conventional retractable antenna. The aerial placement improved the vehicle's aerodynamics and ended the breakage issues that had plagued the retractable type found on previous models. Interestingly, interference from the engine did not affect the radio reception.
Source: Wikipedia
Gallery:
Ford BA Falcon RTV Ute (2003)