The Ford Freestyle (code name D219) is a crossover SUV / station wagon, introduced for the 2005 model year to compete primarily with mid-size rivals such as the Toyota Highlander, Honda Pilot, Nissan Murano and Mitsubishi Endeavor, as well as other station wagons like the Subaru Legacy and Outback models. In Ford's lineup, it replaced the Ford Taurus station wagon, and currently slots between the compact Escape and the midsize Explorer.
The vehicle uses the Ford D3 platform, which it shares with the Ford Five Hundred, Mercury Montego, and various Volvos including the XC90. The Freestyle is assembled in Chicago, Illinois. Although it shares its platform with the XC90, the two vehicles are significantly different. The Freestyle has three rows of seats with seating for seven, like many larger SUVs (e.g. Ford Explorer) and minivans.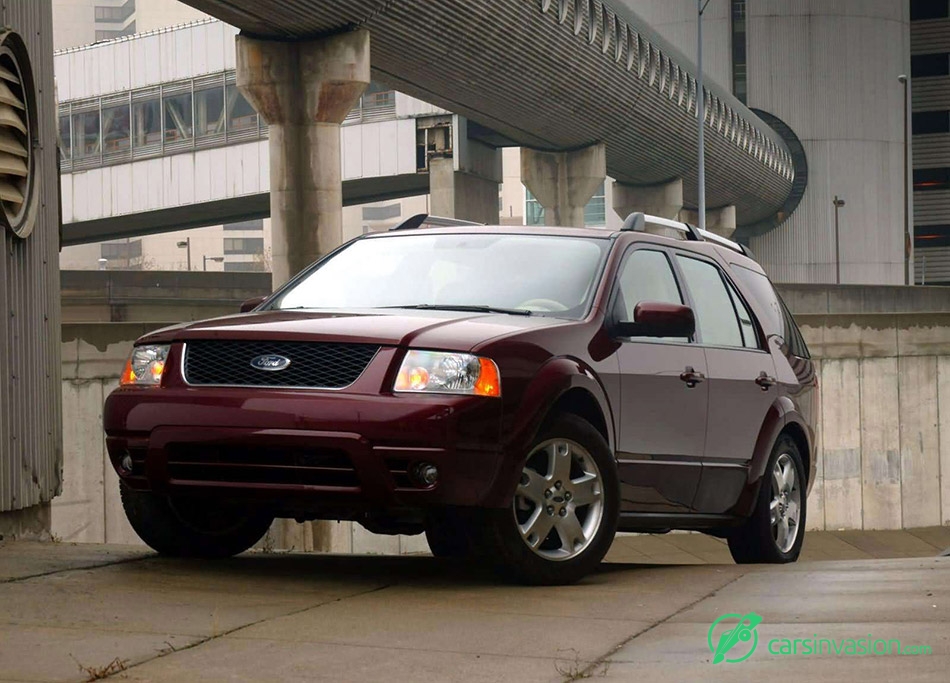 Ford's post-Bronco SUV names have begun with the letter "E" (eg: Ecosport, Escape, Explorer, Expedition, and Excursion). Ford has also been using the letter "F" for passenger cars and minivans (eg: Focus, Freestar, Five Hundred, and Fusion) while Mercury uses "M" (eg: Montego, Milan, Mountaineer, Monterey, and Mariner).
The Freestyle, along with its sibling the Five Hundred and the Ford Escape Hybrid, are the first American Ford vehicles to use a continuously variable transmission (CVT). To Ford's surprise, 55% of buyers are selecting the Haldex-equipped all-wheel drive model rather than the expected 40%. However, overall Freestyle sales are below Ford's original projections (though sales have been increasing every month). Some buyers are selecting the Freestyle as an alternative to the best selling Ford Explorer. The Freestyle also occupies a niche once dominated by the Ford Country Squire, the 3+ row family station wagon, though there is no known conversion of a Freestyle to fake wood paneling.
Although the Freestyle resembles the larger Australian Ford Territory crossover SUV, that model is based on the different rear-wheel drive EA169 platform, used by the Ford Falcon.
The Freestyle was nominated for the North American Truck of the Year award for 2005 (second behind Escape Hybrid).
Source: Wikipedia
Gallery:
Ford Freestyle Limited (2005)